Immunisation week: Vaccines are helping India wipe out several diseases
Updated on Apr 28, 2017 11:38 AM IST
The government places the health, safety and well-being of its women and children over and above anything else and is committed to making every effort to ensure the same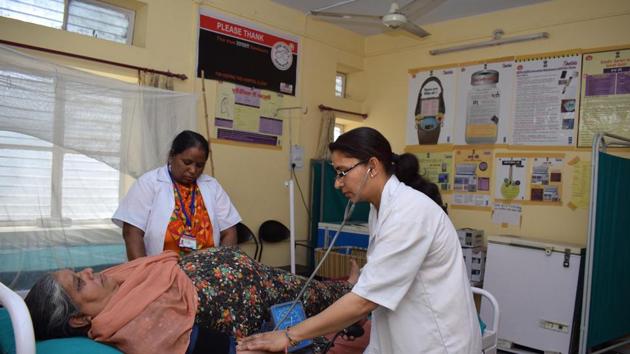 Our health is influenced by the environment we live in, the air we breathe, the water we drink and the lifestyle we lead. Our forefathers dreaded rapidly spreading infections like bubonic plague, smallpox, leprosy and rabies. Researchers studied these infections closely and passed on the knowledge they gathered to next generations. The mainstay of tackling infections was to isolate the victim from the community often to a secluded place to die a miserable death. As knowledge of infection began to unfold, newer techniques like inoculation and use of medicinal plants came into practice. Over time the focus shifted from a treatment-based approach to protection and prevention of diseases.
Research and development today has significantly reduced the impact of deadly diseases. Over the years, vaccines have been widely recognised as one of the world's most-successful and cost-effective health interventions, saving lives of millions. The World Health Assembly endorsed World Immunisation Week during its May 2012 meeting. Ever since then the last week of April is celebrated worldwide as World Immunisation Week, aiming to raise awareness about the critical importance of full immunisation and its role in child health.
The public health benefit of vaccination has been proved over many times in the last century. Small Pox is a disease of the past courtesy mass vaccination across the globe. Whenever there are global pandemics, scientists have been tasked to discover vaccines for them, whether it is SARS, Ebola or H1N1. High vaccination coverages have wiped out a number of infectious diseases although reports of low coverage even in developed nations have seen resurfacing of some infectious diseases. One of the most recent examples of success of vaccines is from India which is now declared polio free following long years of successful vaccination campaigns and a robust surveillance network.
Experience has shown that for vaccines to be effective there are a few preconditions: A safe, effective and affordable product; a policy based on evidence; large scale social mobilisation to inform, educate and communicate to parents; and finally a meticulously planned and executed programme. These best practices are an integral part of India's Universal Immunisation Programme (UIP). It is one of the largest of its kind in the world in terms of number of beneficiaries reached, quantity of vaccine used, number of immunisation sessions organised, geographical spread and diversity of areas covered.
The immunisation programme that had started with six vaccines protects children against 11 deadly diseases now with new vaccines against rotavirus diarrhea, Haemophilus influenzae type b (Hib) pneumonia and rubella being added in the last few years. A new vaccine against pneumonia and meningitis, the pneumococcal conjugate vaccine, is scheduled to be launched soon. Mission Indradhanush (MI) was first launched in December 2014 with the aim of fully immunising children who are either unvaccinated or partially vaccinated, particularly in hard-to-reach districts.
In the first three phases, 28.7 lakh Mission Indradhanush sessions have been conducted covering 497 districts across 35 State/UTs with 210 lakh children have been vaccinated, of which 55 lakh children have been fully immunised. In February, the government launched the fourth phase of MI, focused on the north eastern states, which now covers a total of 528 districts across India. Despite its achievements, one child in India, loses his/her life every minute due to a vaccine preventable disease. With a fifth of the burden in global child mortality, and the world's most pneumonia and diarrhea deaths, India has a daunting task ahead.
To ensure that each and every Indian child has access to healthcare, that the National Health Policy was announced in March to support the country's health goals. The policy seeks to move away from sick-care to wellness, with thrust on prevention and health promotion. The policy will look at health systems strengthening efforts that capture disease burden through stronger surveillance networks and a responsive public system that is geared to achieve national health goals. It aims to offer affordable and quality medical care to those who need it the most, the underserved and unprivileged. To meet this ambitious target the health policy envisages an investment of 2.5% of the GDP. The government places the health, safety and well-being of its women and children over and above anything else and is committed to making every effort to ensure the same. And it is looking to the people of India, to support this vision, to create a better tomorrow for our children to survive and thrive.
JP Nadda is Union health minister
The views expressed are personal