FIH announces new qualification norms for Olympics and World Cups in hockey
For nations like India who are not part of the Hockey Pro league, the newly-launched Hockey Series will be the route to Tokyo Olympic qualification if they fail to win a quota through continental championships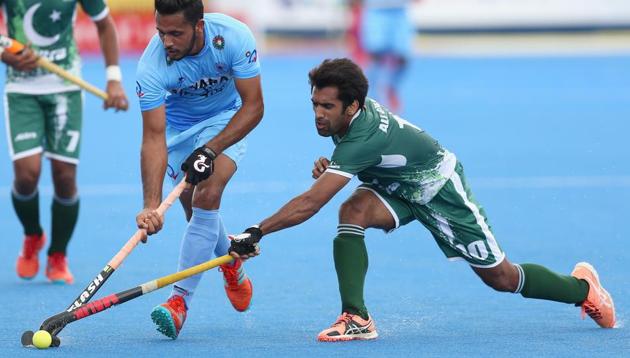 Published on May 03, 2018 12:11 AM IST
The International Hockey Federation (FIH) has launched a new two-tier competition – the Hockey Series, which will provide a qualification route to the Tokyo 2020 Olympic Games and World Cups.
For nations who are not part of the Hockey Pro League, including India, this will be the route to Olympic qualification if they fail to reserve a berth through the continental championships. India will have to defend their Asian Games gold medal to get a direct qualification berth for Tokyo Olympics. If they fail to do so, they will have another opportunity to book a Olympic slot through newly launched two-tier Hockey Series, starting this year.
READ | 'Harendra Singh lacks enough time to change Indian hockey team's fortunes'
A minimum of 15 nations will qualify from the Hockey Series Open for one of three Hockey Series Finals (HSF) where they will meet the top nine nations in the World Rankings, not playing in the Pro League.
Each HSF will be a eight- team event at three venues between May and June 2019. The top two nations from each HSF will then be guaranteed berths in the Olympic Qualification Events. The six teams from HSF will be joined by four nations from the Hockey Pro League and the two highest placed nations in the FIH Hero World Rankings (at the end of the 2019 Continental Championships) not already qualified via the HSF or Pro League.
READ | Sunita Lakra to lead Indian women's hockey team in Asian Champions Trophy
The 12 men's and 12 women's nations will compete for a total of six spots in the Olympic Games, with the winners joining hosts Japan and the five continental champions who automatically qualify for Tokyo 2020.
The six Qualification Events will each feature two nations playing two back-to-back matches, with nations drawn to play each other based on rankings. The nation who scores the highest aggregate score over the two matches will qualify.
Close Story