With high fertility rate, Bihar lags behind in family planning
Nov 17, 2017 07:37 PM IST
The total fertility rate is high in Bihar because the state faces challenges in terms of low use of contraceptives.
Bihar has an uphill task to bring down the total fertility rate (TFR) from 3.4 (source: SRS 2013) to 2.1 under the Centre's 'Mission Parivar Vikas' by 2025, especially with 36 of its 38 districts being identified as 'high fertility'.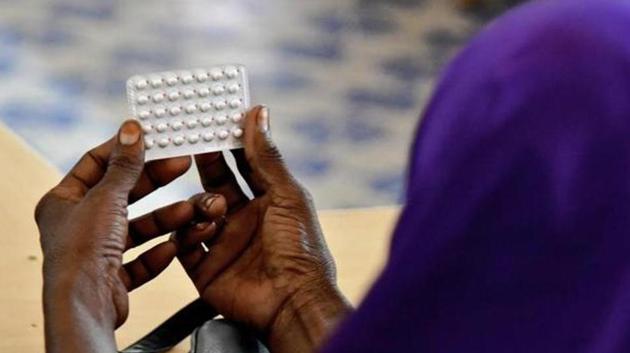 TFR, which is the child bearing capacity of a woman, has been alarmingly high in Bihar, Uttar Pradesh (3.1; source SRS 2013), Madhya Pradesh (2.9) and Rajasthan (2.8), as compared to the national average of 2.2. West Bengal (1.6), Himachal Pradesh, Delhi and Punjab (1.7), Kerala, Andhra Pradesh and Telangana are the better ones.
Barring Patna and Arwal, TFR is high in all other Bihar districts. This, say experts, is primarily because the state faces challenges in terms of low use of contraceptives.
The National Family Health Survey (NFHS)-4 data (2015-16) reveals that 21% of currently married women in 15-49 years age group in Bihar do not have access to contraception, and only 23% women use modern methods of contraception.
Male participation in family planning is abysmally low in Bihar. Adoption of male sterilisation method is almost nil as per NFHS-4 data. Despite being safer, quicker and easier, male sterilisation in last 10 years has fallen from 0.6% to 0% among currently married men in 15-49 years age bracket.
The skewed sterilisation ratio points to the fact that family planning is seen primarily as women's duty.
"The dismal statistics on family planning in Bihar are a result of interplay of socio-cultural factors. Women bear the disproportionate burden of adopting contraception when easier, safer and quicker methods are available for male sterilisation. Both men and women think men are the bread earners and they need to stay fit, and that undergoing surgery would reduce their capacity to do heavy work in field which is a myth," said Aparajita Gogoi, executive director, Centre for Catalyzing Change, an NGO working on reproductive health and women's empowerment issues in over 20 districts of Bihar.
Bihar, which accounts for 8.58% of the country's total population, or nearly 103.8 million people (Census 2011), is India's third most populous state.