Corporates must prepare for shared economy in the future, says KPIT Group CEO
Updated on Dec 23, 2017 03:19 PM IST
Pandit was sharing his views with top corporate officials on the topic Harnessing Technology Trends for Business Sustainability at ACCORD 2017 – Sustainability Summit.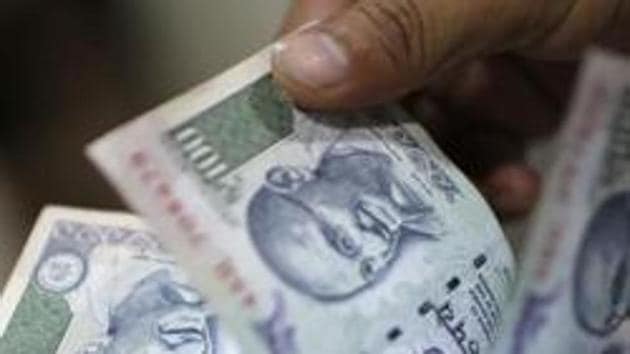 Hindustan Times, Pune |
Nadeem Inamdar
Chairman and chief executive officer of KPIT Group Ravi Pandit on Friday advised corporates to prepare themselves for an exciting future based on shared economy rather than owned economy.
Pandit was sharing his views with top corporate officials on the topic Harnessing Technology Trends for Business Sustainability at ACCORD 2017 – Sustainability Summit , a thought leadership forum held at Yashada, Pune organised by Praj Green Supply Chain Initiative, a flagship programme wherein sustainable practices are institutionalised among the supplier partners. The programme has received recognition from renowned national-level industry forums.
Praj Green Supply Chain Initiative is a tripartite arrangement between Praj, its suppliers and BSI, a UK-based global major. Started in 2015, it is a pioneering concept in the Indian bioprocessing industry. Aimed at institutionalising global best practices in the Indian manufacturing environment, Praj partnered with BSI for systematic and transparent implementation. This programme includes over 200 suppliers of Praj, including MSME partners.
Pandit further said that there will be a complete transformation shift in how business is done in the coming years. "Business models will shift from a product to platform which will pave way for sustainable development. The business will have to be personalised in terms of services offered and intelligence must be incorporated in the products," he advised the gathering.
He also added, "These were interesting times wherein a new world awaited for those in business and there were technologies which will bring future faster to us.,"
He further said that seven technological domains comprising of sensors, computing power, artificial intelligence, telecommunications, nano technology, robotics and genetics will impact the human life in the very near future. "The core technologies are going to impact how businesses are done, where personalisation of services will be the norm. The service given will be through a shared mechanism. All of us will have to put intelligence in our products which can manage and monitor our assets," he said.
Praj executive chairman Pramod Chaudhari said, "Praj has always endeavoured for sustainable practices and would like to propagate green supply chain amongst the industry. This initiative and the global perspectives deliberated during the summit will help uplift the overall quality and sustainability standards in the Indian manufacturing and engineering industry."
The summit saw a gathering of suppliers, industry peers, SCM professionals and entrepreneurs amongst the audience. Pankaj Srivastava, director, BSI spoke about global best practices in green supply. The gathering also had a panel discussion where Hemant Watve, MD of Wilo Mather and Platt; Shridhar Shukla, MD of kPoint Technology and Varadharajen Lakshmanan, MD of Bray Controls (India and South East Asia) deliberated on re-imaging business canvass amidst disruptions. The discussion was moderated by Manish Kulkarni, director at BDB India.
Praj won three consecutive awards in the calendar year 2017; namely Best Supply Chain Management Practices Award by Indian Institute of Material Management, 5th Procurement Excellence Awards in Best Green Procurement Initiative by Kamikaze Media and Excellence in Sustainable Supply Chain Award by World Sustainability organization for the Green Procurement Initiative.