Dabholkar murder: Firearm seized by investigators was not used in assassination: Defence counsel
CBI has invoked sections 15 (Terror Act) and 16 (Punishment for terror Act) under unlawful activities (prevention) Act against Sachin Andure and Sharad Kalaskar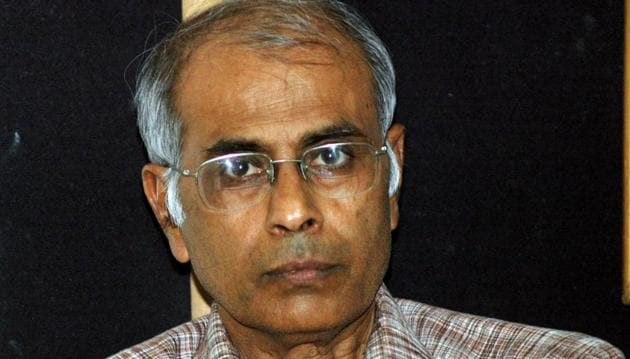 Updated on Nov 17, 2018 04:22 PM IST
Accused Sachin Andure's defence counsel advocate Dharmaraj Chandel on Friday submitted before the judicial magistrate first class SM Sayed that the central bureau of investigation (CBI) has received a negative report from Gujarat forensic laboratory stating that the firearm seized by the investigators was not used in the assassination of rationalist Dr Narendra Dabholkar.
The CBI had filed a chargesheet against the accused in 2016. CBI arrested Andure and Sharad Kalaskar on charges of allegedly killing Dr Dabholkar, a well known anti-superstition activist and rationalist near Omkareshwar Temple in Pune on August 20, 2013.
Advocate Chandel also opposed the CBI plea seeking 90-day extension of Andure and the other accused in the Dabholkar murder case. CBI counsel B Raju said, "The CBI never claimed that the pistol recovered from accused Rohit Rege was used in the murder of Dr Dabholkar. The role of Amol Kale in Dabholkar's killing became evident after his arrest in Gauri Lankesh murder case."
Andure's brother, wife and daughter were present during the court hearing.
Chandel in his submissions added that CBI investigators were not giving details of the recovered pistol. Citing a Madras high court judgement, Chandel pointed out that the court cannot grant an extension of 90 days to the CBI for filing the chargesheet.
"Why has the investigation not been completed till date and what has been the key issues of probe and what angles does the CBI need to probe further? The CBI needs to clarify why it wants to keep Andure in jail and the report submitted before the court by CBI does not reveal anything concrete reason," he said.
"Earlier, the CBI had claimed that Manish Nagori and Vikas Khandelwal had fired at Dr Dabholkar from a pistol and what has come out of that investigation is still not out," Chandel questioned. He demanded that the 90-day extension sought by CBI should be rejected as the agency is putting forth the same topics which were part of the Dr Virendra Tawade's chargesheet.
In 2016, Tawade was arrested in Panvel and was accused of being the mastermind behind planning and execution of Dabholkar's murder. The court reserved its decision till Saturday. CBI informed the court on Thursday that it had invoked terror charges against the accused. The initial 90-day period for filing the supplementary chargesheet against five of the six accused is ending on November 18.
Close Story