It is a great fortune that I have a musical family, says sound engineer Kaamod Laxman Kharade
Hindustan Times, Pune |
Prachi  Bari
Mar 30, 2018 05:24 PM IST
The musician cites meeting John Meyer, American singer-songwriter, guitarist and producer, as the most influential factor in his career growth.
Kaamod Laxman Kharade is a musician turned civil engineer turned sound engineer, and also a national film award winner in 2010 for his work in the Hindi feature film Ishqiya. He has till date worked with 35 feature films and number of documentaries and short films across the world. Kharade spoke to Hindustan Times about his college, career and future plans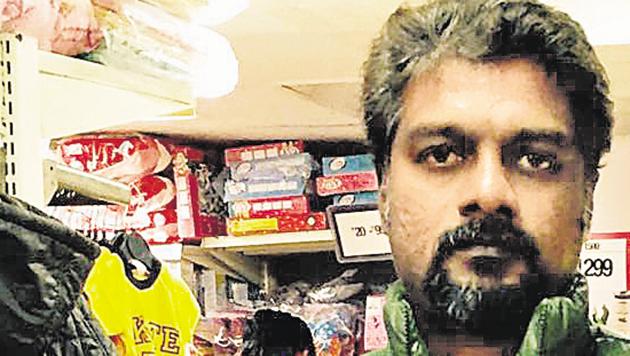 Tell us about your educational background? How were you in academics- a bright student, average or below average?
Stay tuned with breaking news on HT Channel on Facebook.
Join Now
My primary education was at Shri Samarth Vidya Mandir, Sangle Galli, Ahmednagar. Later I went to a residential junior college. As I was interested in general science, structures and their intricacies, I pursued bachelors degree in civil engineering while also trying to make some music. It is a great fortune that I have a musical family who was always supportive of my musical abilities and experiments. During my junior college days, I had learned sitar from the musical maestro late Pundit Sudhir Phadke and took lessons of guitar from Ward Parks USA and Upendra Laxmeshwar.
The organisation 'Ahmednagar Backstage Artists association' (ABAA) is a milestone in my life which has not only helped me to create skills but also gave a very keen point of view towards drama and theatre as a performing art. The most influential meeting which turned my wheel of fortune, in all my future carrier was with John Meyer, American singer-songwriter, guitarist, and producer. He is the one who prodded me to learn more in music production and recording arts, formally in a recording school or a film school. Thus, I got into FTII course of sound engineering and audiography batch 2002 to 2005. I was fairly bright in academics. It was my inclination towards music and sound design for Marathi theatre drove me to go to FTII
What drove you to chose this career path?
The learning and my time at FTII were full of new experiences, new friends, a window to new cultures, new people, various thought processes, professionalism, knowledge and a door to the next step in the future. At the institute, I had a great opportunity to meet great artists, actors and filmmakers from all over the world, they all were influential and instrumental in sculpting my carrier as a sound engineer, and filmmaker as a whole. While learning about world cinema, I also realised my skill set of understanding and narrating a story through the screenplay.
How did FTII help shape your future?
I was a topper over all the three years of education and won the prestigious Dolby Scholarship of GBP600 £ from the DOLBY London Labs. It's an open scholarship all over the world. I also got a scholarship from FTII of ₹15,000 per year. During the stay at FTII, I was sent to a film school in Nairobi, Kenya, through FTII council and Ministry of Information & Broadcasting, to write scripts and make short films on social issues and cultures, which in return won me many prizes and awards at international level. In the institute not only had I broadened my knowledge about music production but even in the making of sound design for films as well, This was a very new domain which was not known to me before entering film school, however somewhere these seeds were sown earlier and a spark was developed inside me when I was working for background score of Marathi and English plays that I did in Ahmednagar .
Tell us about your career journey?
My career path has been rich and vivid in terms of experiences. I have gone through a range of good and bad experiences. While doing a workshop of sound and camera at FTII, I had met senior sound engineer Resul Pookutty, and David Macdonald a renowned cinematographer from Hollywood. Generally newcomers are asked to assist the seniors on their set before they are sent to locations as sound recordists to take the responsibility one-handedly, but here Resul didn't ask me to assist him on his locations but directly sent me to record location sound independently.
What about the highs and lows of your career so far?
'Desvedaniya' was my first independent sync sound project which was shot in Mumbai, Bangkok and Thailand.The locations were very noisy and had difficult scenes to record the sound, but I delivered 100% and the dialogue track was good and everyone appreciated my work and the attitude. Also working for film Ishqiya took me the heights of receiving a National Film Award in 2010. I concentrate on making documentary films for social causes and short films for public awareness which allows me a break from the daily routine.
Tell us about your upcoming/current project?
I am currently working on five projects, Brahmastra by Ayan Mukerji, Bhosale by Devashish Makhija, Mulk by Anubhav Sinha, Abhi to party shuru hui hai by Anubha Sinha and Pal pal dil ke paas by Sunny Deol. I am also looking after a community radio station of Snehalaya, Ahmednagar.
What are your future plans?
I am working on the pre production of a documentary based on unwed mothers and abandoned children.