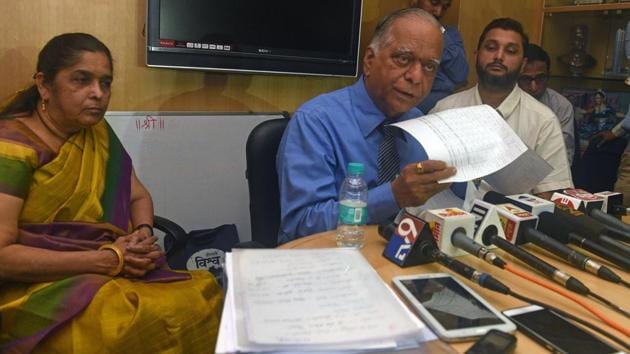 Parents to send letter to DSK school in Pune for assurance
The school authorities, despite several attempts, were not reachable for comments.
By Ananya Barua
UPDATED ON MAY 03, 2018 02:52 PM IST
Parents of students studying in DSK School, Dhayari have decided to send a letter to the administration regarding the plan of action to restore funds for the running of the school. This comes after, a number of parents re-tweeted #SaveDSKSchool following the school's social media appeal of help to Prime Minister Narendra Modi, on Saturday. The decision to escalate the matter was taken on Tuesday, during a meeting by the parents at DSK campus.
The school under the D S Kulkarni (alias DSK) trust, is facing the danger of shutdown due to lack of funds. There is an ongoing legal battle faced by the group. The investigation into the cases of cheating and offences under the Maharashtra Protection of Interest of Depositors (MPID) Act, has led to the freezing of all the accounts connected with DSK, including the DSK school's Union bank account. This has affected the running of the institution, leaving the future of 1,480 student and 100 staff members at stake.
"Last week, the school authorities had assured us that a new account will be set up by May 5 and that all parents, who are yet to make the fee payments will be able to deposit the cash into that account. There is a delay in that too. Formation of another bank account in the name of DSK school might take longer, considering the ongoing case. We do not want to risk the future of our children and will do everything in our capacity to evade the threat," said Manoj Kulkarni, whose daughter is in Class 1.
The parents had also received a message from the school recently, asking them to submit fee payments via a cheque in the name of the school. The message also assured that all the classes in the next academic year will begin on-time, without any delay. However, these assurances have failed to ward off parents' anxiety.
The parents, through the letter, will seek confirmation from the school about its smooth functioning, without any financial hiccups, for the next entire academic year.
The school authorities, despite several attempts, were not reachable for comments.
Close