Producer of award winning Marathi film commits suicide in Solapur
Suicide note implicates two local money lenders as reason behind drastic step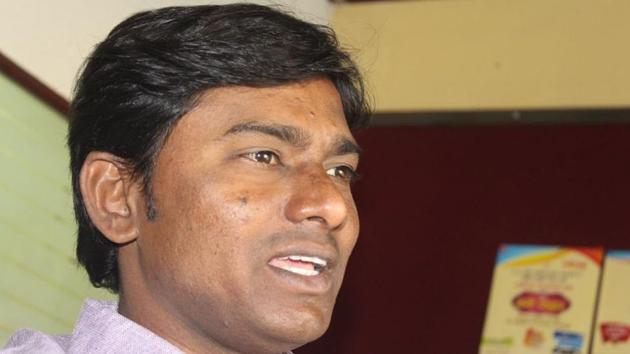 Updated on May 21, 2018 02:26 PM IST
Hindustan Times, Pune | By Shalaka Shinde
, Pune
A producer of the national award winning Marathi film, Mhorkya, allegedly committed suicide at his residence in Solapur on the morning of May 17.
Kalyan Rajmogali Padal, 38, was found dead by his family members. An accidental death report was registered at Jail road police station of Solapur city police on the morning of May 17, after he was declared dead by doctors at Solapur civil hospital.
Through post, he had sent letters to the commissioner of Solpaur police and the state home minister's office, describing the reason behind his choice to end life. In the letter, Padal implicates two local money lenders as the reason behind the drastic step. The two men were identified as Srinivas Sanga and Santosh Basude.
"I do not know if he was the producer of any film, but we had received the letter through post. The deceased person's wife had not submitted a complaint immediately after the incident as she was grieving. She was supposed to register her complaint on Sunday (at Jail road police station)," said Mahadev Jamdade, commissioner of Solapur (city) police.
While he did not mention his role as the producer of Mhorkya, officials at Jail road police station of Solapur city police confirmed that he was the same person.
"His wife speaks only Telugu and is currently grieving and scared. She has submitted a written statement in Telugu. We brought a retired Telugu teacher to translate it for us," said Chandrakant Jangam, police sub-inspector (PSI), who is investigating the case. "She has mentioned the two men in her complaint as well. The case will be registered tonight (Sunday)," added PSI Jangam.
Padal had contracted polio as a child and was recently diagnosed with cancer, ulcers and jaundice, according to the letter, dated May 15.
While the film had won the national award for best children's film under feature film category, it is yet to be released commercially.
Close Story