Pune industry terms Budget 2018 as 'moderate'
Mahratta Chamber of Commerce, Industries and Agriculture applauds boost to farming but points to overlooking IT industry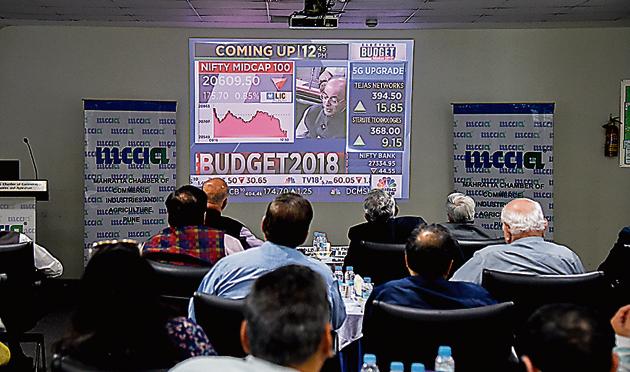 Updated on Feb 01, 2018 10:53 PM IST
Hindustan Times, Pune |
Prachi Bari
Pune Mahratta Chamber of Commerce, Industries and Agriculture (MCCIA) termed the Union budget 2018-19 as a "moderate budget".
"It has been a moderate budget announced by finance minister Arun Jaitley. The budget session was for a shorter duration where farming and rural sectors have been highlighted more, whereas job creation is not getting addressed anywhere. There was not much depth in the budget and clearly the IT industry will be upset," said Pramod Chaudhari, president, MCCIA and chairman and managing director, Praj Industries.
Chaudhari said that the chamber will have to step up and put into action and give additional thrust to the agricultural industry. "I found the term 'Agri enterprise' very appealing and we will work towards it," he said.
The highlights of this year's Budget addresses agriculture, where it promises to raise the minimum support price to farmers and also invest in agricultural markets across India. For the rural economy, there is stress upon renewable energy and irrigation projects. The Centre has decided to launch a flagship National Health Protection Scheme under which up to Rsfive lakh will be provided to families every year. Allocations for affordable housing have also been increased, besides push in the direction of Smart Cities.
Director general, MCCIA Anant Sardeshmukh said, "The budget also laid emphasis on food processing industry and the chamber needs to have specialised cluster approach which has been seen earlier."
According to Ajay Mehta, vice-president and MD Deepak Nitrite Ltd, "The budget speaks of a visionary statement with refocus on the fisheries and animal husbandry sectors, where there is a huge opportunity. We can also benefit from the financial access to farmers of tomatoes, onions and potatoes of which tomatoes and onions are grown in this region, but there is no fine print yet." Mehta also welcomed the major changes in the healthcare system.
Vishwas Mahajan, MCCIA secretary and IT expert felt that the budget provided unique opportunity for startups. "Jaitley pointed out that the global economy is transforming into a digital economy thanks to the development of cutting-edge technologies like machine learning, Internet of Things (IoT), artificial intelligence (AI) and 3D printing. Initiatives like Digital India, Make in India and Startup India will help to establish itself as a knowledge and digital society, besides for ease of doing business at a deeper level in all states of India, the Centre has identified 372 basic business reforms. Each state will take up these reforms and simplification in a mission mode, constructively competing with each other. Thus it will help in becoming an 'Indian economy to Bharat Economy and the stress laid on Make in India. The healthcare sector can be redefined by the startups as well as there is opportunity for the start ups to look at Smart cities and infrastructure," he said.
"Overall the budget is good for social and rural development but there is nothing for corporate nor is business friendly," said PC Nambiar, chairman, Foreign Trade Commission.
Close Story
Personalise your news feed. Follow trending topics