Pune's Symbiosis media school to probe #MeToo complaints from students
30 students and two faculty from SCMC have been named in tweets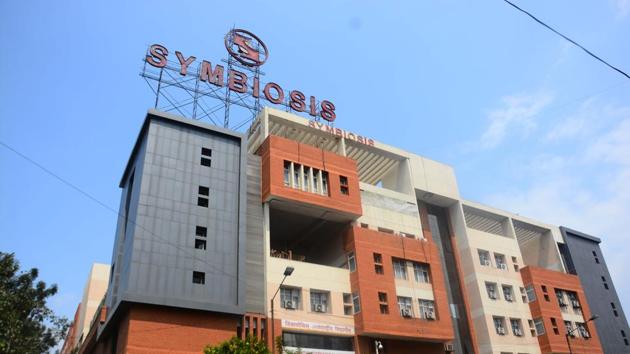 Updated on Oct 11, 2018 02:52 PM IST
The Symbiosis Center for Media and Communication (SCMC) on Wednesday has instituted a probe by an three-member internal committee into allegations by students and alumni of sexual harassment by some faculty members.
These allegations were made on social media as a part of the #MeToo campaign that has taken the country by storm.
The probe is being undertaken by a three-member Internal Complaints Committee (ICC) recently appointed by the Symbiosis International (deemed) University.
From insensitive and inappropriate physical and verbal interactions to outright sexual harassment by fellow students and faculty members, the students came out to speak about an array of issues breeding a toxic culture on campus.
"I remember, several girls had complained about being inappropriately touched by a teacher, during classes and otherwise. Despite complaints, the matter was swept under the rug," said an ex-student. She added that, during photography classes, the particular faculty would also allegedly enhance body parts of student photographs using Photoshop.
According to the students several complaints to the director Anupam Siddhartha were rendered ineffective, as he demanded that the names of the faculty member be revealed without which no action could be taken.
When asked by HT, Siddhartha denied he had received complaints against the faculty. "I had received an official complaint once, against another fellow student. This student who had come to me in 2018, was assisted by the faculty as per the due process. I got to know about rest of the allegations only recently through twitter," he said.
Through tweets students and alumni of SCMC mentioned more than 30 names of fellow-students and two faculty members, who had allegedly harassed them at several instances. These complaints forced the authorities to take cognisance of the matter and institute a three-member committee.
"We have received several accounts of inappropriate behaviour and sexual harassments, from students via social media, and will strongly look into the same. A proper investigation is underway and meanwhile Internal Complaints Committee (ICC) of Symbiosis is continuously discussing every aspect of the matter, especially with respect to the names of faculty members revealed by the students. Thus, following the UGC guidelines on the same, after we receive a report from ICC, the university will take appropriate action on the same," said Vidya Yeravdekar, principal director of Symbiosis Society.
One of the accused professors at SCMC, requesting anonymity said, "I'm in shock. My own daughter studies in the same college. How can I ever indulge in something so disgraceful as this? Imagine how traumatising this could be for her. Naming people without proof will tarnish our years of reputation earned through hard work. While I support young women voicing their stories, this movement could also lead to gross misuse. I hope people like us, who are victims of this media trial are brought to justice after the ICC probe."
"There are three members of this committee, and you can reach out to whoever you feel safer with. If there's a complaint about one of the members then you can tell the others, and the necessary actions will be taken," the official tweet said.
Siddhartha said students have complained of inappropriate behaviour at places of internships and about "the toxic culture on campus."
Speaking about the promised steps, Vaishnavi Suresh, an alumna, who reached out to students through an online petition 'Making SCMC a safe space,' said, "With the proper ICC established, it is one positive step towards change; however, efforts need to be made to bring both the said faculty and students or alumi to justice. It will be a difficult task especially, with regard to the alumni, but we need the institute to give its full support here."
Suresh said as per one of the primary demands in the petition, the institute needs to have more gender-sensitization sessions, not only for students but also for the faculty.
Close Story