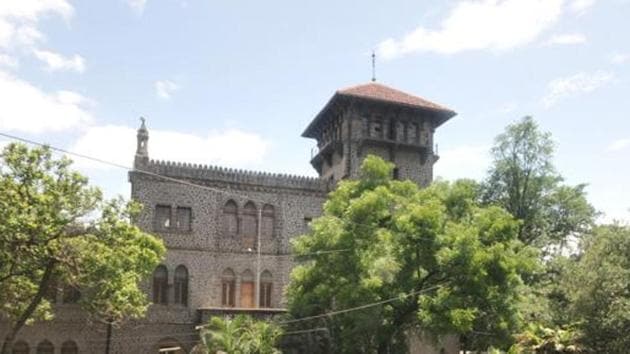 Why Pune's engineering colleges losing ground in national education rankings 2018
All-India Rankings 2017 released by the National Institutional Ranking Framework (NIRF): CoEP ranked 24, but this year it has slipped down to the 45th position; Bharati Vidyapeeth College of Engineering, from rank 66 to 83; AIT, from rank 77 to rank 88. Maharashtra Institute of Technology (MIT), Pune , ranked 94 last year has been left out of the list this year, while Defence Institute of Advanced Technology is on the list at the 63rd rank 
Hindustan Times, Pune | By Ananya Barua
UPDATED ON APR 05, 2018 04:58 PM IST
Inclusion of more IITs and the increased number of registrations from technical institutes this year, is touted as one of the prominent reasons for the downfall of a number of engineering colleges, say city experts.
While educational institutes like Savitribai Phule Pune University (SPPU), Fergusson College and Symbiosis International have fared well, others like College of Engineering, Pune (CoEP), Bharati Vidyapeeth College of Engineering and the Army Institute of Technology have seen their points come crashing down by more than 10 per cent.
In the All-India Rankings 2017 released by the National Institutional Ranking Framework (NIRF), CoEP had been ranked 24, but this year it has slipped down to the 45th position. Similarly, Bharati Vidyapeeth College of Engineering, has fallen from rank 66 to 83, and AIT, from rank 77 to rank 88. Maharashtra Institute of Technology (MIT), Pune which was ranked 94 last year has been left out of the list entirely this year, while Defence Institute of Advanced Technology has broken into the list, securing the 63rd rank.
The NIRF rankings for 2018, which were released on Tuesday, showed a common trend of drop in research and professional practice (RPP) and perception for the city's engineering colleges.
According to the vice chancellor of Bharati Vidyapeeth, Manikrao M Salunkhe, this trend is an outcome of the increased number of colleges registered for rankings this year.
"This is not a disappointing result for us, because we had attained the 66th rank last year because fewer institutes had registered for the rankings. This year, the number of registered instiutions have increased substantially with over 3,000 institutes being considered for the rankings, including the NITs and IITs. So in that respect, considering the level of competition, our performance has been good and we have been successful in being one among the top 100 institutes in the country. And, you can see that in the slight difference seen in the overall ranking, where we were 90th in 2017 and 93rd in 2018. Nevertheless, we are going to gear up and work on our weaknesses, especially in terms of research. We need to be more proactive in carrying out research activities and look to be published in reputed journals," said Salunkhe.
Talking about the lack of sufficient research, the director of CoEP, BB Ahuja added that the 21 per cent downfall has a lot to do with limited independence with respect to PhD admissions. "The issue is that we still have to depend on Pune University to initiate our research through PhD admissions and this had led to a one and a half year this time around. It is true that the inclusion of IITs and NITs have taken a hit on our rankings, and this is because, compared to them, we don't have as many PhD students, leading to less research and even lower number of patents. Currently, we have only 15 students pursuing PhD at CoEP. The good thing however, is that for the first time, CoEP has made it to the overall ranking for colleges at the 96th position."
He also added that in IITs and NITs, since they are not bound to UGC regulations, a guide is able to have as many students as they want studying under them, which is not possible at institutes like CoEP which must follow UGC guidelines on the number of permitted PhD scholars under a single guide. Moreover, due to rigid fee structures and restricted budget, the expenditure per student is also higher at institutes like CoEP as compared to IITs and NITs, thus making research a much more costly affair.
Close