A house for Mr Kejriwal in Punjab: AAP shortlists a base for chief
Updated on Sep 08, 2016 12:05 AM IST
Punjab AAP NRI wing head's house in Goraya near Jalandhar shortlisted as Delhi CM's base camp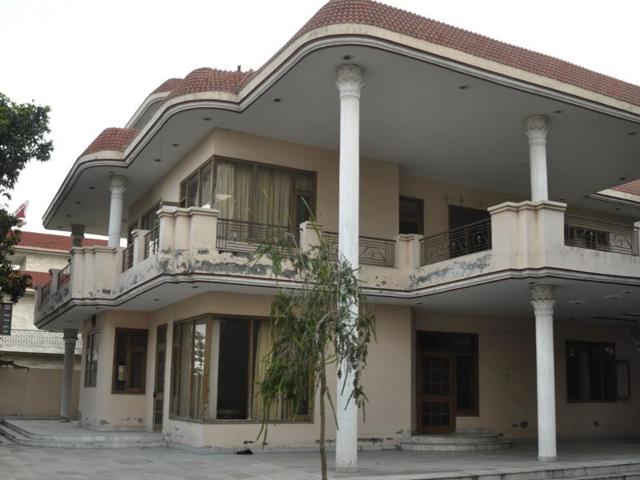 Home is where the heart is. Delhi chief minister Arvind Kejriwal, who has set his heart on Punjab, is set to settle down in Goraya, 33 km from Jalandhar, in the poll-bound state's NRI hub of Doaba.
The shortlisted double-storeyed house on half an acre is located on National Highway-1 and owned by the Aam Aadmi Party's Punjab NRI cell convener Jagtar Singh Sanghera.
Also read | Action-packed Thursday: Sidhu to formally launch front; Kejriwal too in Punjab
Sanghera was once a loyalist of Sucha Singh Chhotepur, who was the Punjab AAP convener till a video sting sparked his exit from the party last month.
Though Sanghera cited security reasons to decline comment about Kejriwal's moving in, his house on the outskirts of Goraya is vacant.
Must read | Kejriwal wants to be Punjab CM: Sacked AAP state chief Chhotepur
Sanjay Singh, AAP in-charge of Punjab affairs, says, "Yes, it is one of the houses under consideration for Kejriwal's stay."
AAP's Jalandhar zone in-charge Rajiv Chaudhary also says the house is among the three properties shortlisted for Kejriwal's base camp in Doaba from October-end.
WHY DOABA?
Located on the highway just 4 km from Phagwara, the house opens up to a drive to any part of the state, including Ludhiana 20km away.
The house is 10km from the AAP's state headquarters in Phagwara. The headquarters, inaugurated in December 2015, will witness hectic activity with the elections nearing.
"Politically, the plan to have a house near the headquarters is important. By staying in the heart of Dalit-dominated Doaba, Kejriwal can woo voters better," says a senior leader from the AAP's media wing on condition of anonymity.
"The house at Goraya needs repair and should be ready to move in by October-end," he says.
Kejriwal will be putting up at a volunteer's house at Jhande village in Ludhiana when he kicks off a four-day Punjab visit on Thursday.