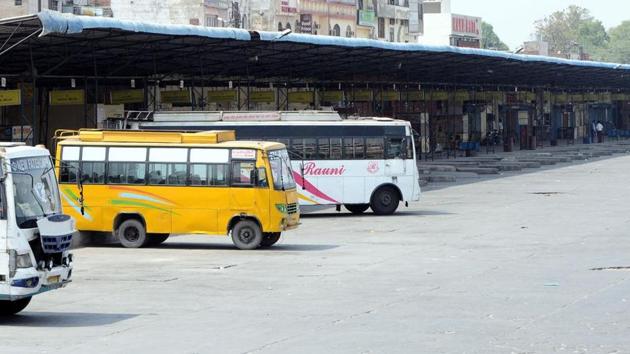 Bharat bandh aftermath: PRTC faces Rs 1.15 crore loss in a day
Protesters blocked trains and resorted to vandalism in different parts of Punjab on Monday during the nationwide bandh by Dalit organisations against the alleged dilution of the Scheduled Castes and Scheduled Tribes (Prevention of Atrocities) Act.
UPDATED ON APR 03, 2018 09:28 AM IST
The Pepsu Road Transport Corporation (PRTC) suffered a loss of over Rs 1.15 crore due to the daylong bandh call by Dalit and left organisations on Monday.
The PRTC on Monday decided to suspend services following the countrywide shutdown call to ensure safety of commuters and the roadways property, especially buses.
The commuters were at the receiving end as the PRTC and private transporters kept their buses off road. They opted to park their buses in their workshops. PRTC managing director Manjit Singh Narang said, "We run few buses on long routes in early morning hours, but the services remained suspended from 6am onwards."
He said if the situation remained peaceful, the night bus service will be resumed on some of the routes.
"The meetings at the government level are still on and the bus services will be resumed only after we receive instructions," he said.
The PRTC runs a fleet of 1,073 buses in its nine depots – Ludhiana, Kapurthala, Chandigarh, Patiala, Bathinda, Bathinda, Budhlada, Barnala, Faridkot and Sangrur.
Close