Cannabis to give a 'high' to Himachal textiles
This decision is surprising as it comes at a time when the state is battling to curb the burgeoning narcotic trade.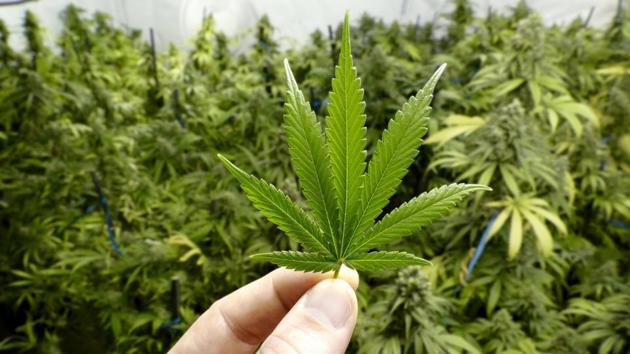 Updated on Aug 11, 2018 12:52 PM IST
In a recent development, the Himachal Pradesh government has decided to explore the industrial possibilities with hemp, a variety of cannabis, to produce yarn for making clothing and accessories like scarfs, slippers, wallets and bags.
This decision is surprising as it comes at a time when the state is battling to curb the burgeoning narcotic trade. Annual state-wide drives to destroy the cannabis plants haven't discouraged the farmers from cultivating them. Therefore, the Himachal Pradesh agriculture department has drawn a project to create economic benefits for farmers who use hemp to make textiles, which is otherwise used for extracting charas.
"We have formulated a pilot project on the analogy of Uttarakhand government that had set up hemp textiles industries in Rudraprayag, Uttarkashi, Dehradun and Tehri Gharwal. The yarn made of hemp will be used make clothing and accessories," said agriculture minister Ram Lal Markanda.
Traditionally, the villagers in Kullu used hemp fibre to make baskets, ropes and slippers to sell in the market. The foreign tourists in late 70s, however, taught villagers to rub charas plant to extract an intoxicating resin. This changed people's life in culturally-rich villages and they took up the drug trade to turn their fortune around. 'Hashish' from cannabis sativa is being sold at exorbitantly high rates to the drug cartels in the Parvati valley for the past four decades. The hashish is sold under different names, such as Himalayan Queen, Black Widow, AK- 47 and Skunk Balls. Hasish produced in Malana — the Malana Cream — is famous world over and is said to have given boost to macro tourism.
The state is grappling with illegal drug trade, Himachal's Kullu district being the biggest hub for it. Police findings reveal that hybrid varieties of cannabis, smuggled from Russia and Netherlands, are commonly sown in the interior areas. Besides Kullu, charas trade is also witnessed in Chamba, Mandi, and Shimla districts. Charas produced in Himachal is smuggled to countries like Israel, Italy and Holland. In India, the charas produce makes its way to Goa and Punjab. In the last decade, the Kullu police registered 1,798 cases under the Narcotic Drugs and Psychotropic Substances Act (NDPS) and arrested 1,136 people.
Drug cartels in Kullu are engaging locals in the cannabis trade. The charas produced in Malana is said to have high tetrahydrocannabinol (THC), the psycho-active component found in cannabis. Chuhar, a remote region in Mandi district, is infamous for its opium cultivation, and the locals have been constantly demanding the government to legalise the cultivation.
This year Kullu police have mapped 3,000 bighas of land for destroying charas. "We have already destroyed charas in 500 bighas of land. But destruction of plants alone will not help eradicate the trade," says Kullu superintendent of police Shalini Agnihotri. Himachal Pradesh high court expressed concern over drug trade in Himachal Pradesh. The court directed the government to frame policy for tackling the drug menace in the state.
Close Story
Personalise your news feed. Follow trending topics