Guest column: Mangoes so near, yet so far
Jun 30, 2018 10:36 PM IST
The crop every year from our trees was bountiful so complimentary mango baskets were sent out to relatives, friends and even acquaintances.
My late father was a mango maniac. I remember visiting our village with him often as he refused to miss a single date with the mango season. Sitting in our humble mango orchard, the old man would go berserk with a basket full of fresh mangoes. The fruit would disappear in minutes and he would be ready for another feast.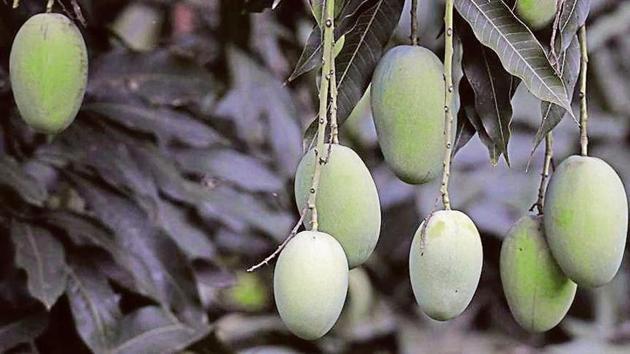 We had to move to Chandigarh in the early seventies because of his job. Later, used to the comforts of city life, when he decided to settle here, he excitedly told his father about the mangoes in City Beautiful. "Pitaji (father), the soil here is ideal for a healthy mango crop. Have you seen the huge mango orchards in Industrial Area?"
Then the house hunt began. A number of suitable houses across the city were rejected till the estate agent took him to this particular property. Partly built, it had three healthy mango trees. Smelling a deal brewing, the estate agent added, "Sir, the soil content here is perfect for this fruit." Well, the sale was finalised then and there.
The crop every year from our trees was bountiful so complimentary mango baskets were sent out to relatives, friends and even acquaintances.
Once, after I had joined the army, my parents came visiting at a forlorn military station in Rajasthan with a huge amount of luggage because of which we almost failed to offload them, lock, stock and barrel, during the train's short one-minute halt. The reason I found out later was that they were carrying more mangoes than their personal belongings. "Your colleagues must taste these home grown mangoes," was father's proud statement.
Some years later, when the old man was gone, my mother took over the mantle. Even now, when I have retired from the Army and am back home, she magically makes slices of the fruit appear on our plates.
This year, when mother was summoned to the US by my sister to help her move home, she was reluctant to go when the mango season was just beginning. However, as my sister persisted with her demand, the old lady left for India with an emotional parting request. "See that the mangoes are cared for. Send them to all our relatives and friends and keep a basket preserved for me."
That was when our troubles began. Till then, the fruits had just been handed over to us without fuss. Now we needed to figure out the journey of the fruit from the tree to the basket to our plates.
Google's assistance was sought. YouTube videos suggested fabricating a contraption which could pluck fruit from a height of 25 metres without damaging it. My game of golf was put on hold and the exercise commenced. My military jungle warfare training came in handy and with just about a dozen cuts and scratches, the 'kings of fruits' were safely collected over three days. Then the process of ripening began, with advice given long distance by mother.
Now we are finally at peace. The mangoes have been wrapped in newspapers for being sweetened and frantic phone calls are being made by relatives so used to receiving their annual basket of 'Sharma mangoes.'
This is the time when we look back and fondly remember our father and his love for mangoes.