Decriminalising drug use will be ousted Punjab's anti-drug STF chief's role in CMO
Updated on Sep 12, 2018 09:32 AM IST
The move was seen as Amarinder clipping the wings of detractors of Punjab Police chief Suresh Arora.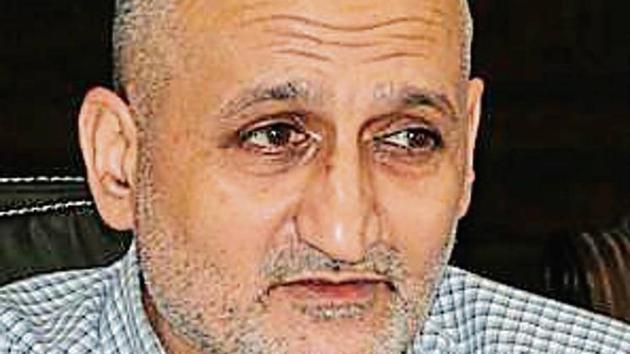 From nabbing drug peddlers to decriminalising drug consumption, former chief of Punjab's anti-drug special task force (STF), ADGP Harpreet Sidhu, is in for a role reversal of sorts. Sidhu, who Punjab chief minister Captain Amarinder Singh had handpicked to fulfil his much-hyped poll promise of eradicating drug menace from the state, will now be roped in to lead the government's policy shift from prosecution to rehabilitation of addicts.
This is after he was replaced as the STF chief by DGP Mohd Mustafa and appointed special principal secretary to the CM.
The move was seen as Amarinder clipping the wings of detractors of Punjab Police chief Suresh Arora. Sidhu was working independently and had ruffled feathers of some top cops by referring the case of Inderjit Singh, an inspector dismissed from service last year on drug charges, to the Enforcement Directorate.
"The government is now looking at administrative and legal reforms by decriminalising drug use. Addicts will be encouraged to seek treatment by removing criminal penalties. Cops will have to be trained to treat self-use and peddling separately, identify the drug, trace the supply chain and adhere strictly to drug-sampling procedures. Sidhu has been roped in to spearhead these reforms," government sources said.
Vidhi, a legal policy advisory group, in its presentation to officials in the CMO on Monday, has also critiqued the working of the NDPS Act in Punjab, saying that it was turning addicts into convicts.
It has analysed data of 13,350 NDPS cases registered between 2013 to 2015 to claim that 40 persons a day were booked for drug offences in 2014.
The study states that not only is the conviction rate for drug offences high in the state, but, on an average, 85% convictions are for intermediate quantities and less than 15% for commercial quantity.
Those jailed are mostly youths and the sentence ranges between few months and 10 years, the advisory group says, adding that most FIRs also have an identical template.
Creating awareness against drugs will also be an integral part of the state's programme, something that Sidhu as STF chief had been working on.
Topics
Close Story
Personalise your news feed. Follow trending topics