Drugs & cops: DGP Chattopadhyaya has to give final report to HC by May 9
Time to prove: Chattopadhyaya, while probing alleged link of Moga SSP Raj Jit Singh with a drug case, named two DGPs, bringing to the fore a simmering row within the top ranks of Punjab Police.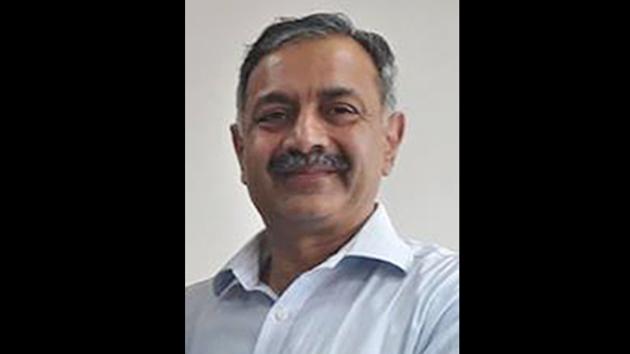 Updated on Apr 24, 2018 09:38 AM IST
Punjab director general of police (DGP), human resource development (HRD), Siddharth Chattopadhyaya on Monday got 20 days' time from the Punjab and Haryana high court to complete the probe into alleged complicity of Moga senior superintendent of police (SSP) Raj Jit Singh in a drug case, in relation to which Chattopadhyaya has claimed to have found "role" of two other DGPs, including the state police chief.
On April 6, Chattopadhyaya told the court that the "role" of state police chief Suresh Arora and DGP (intelligence) Dinkar Gupta had come to light during the investigation. He had suggested that questionnaires being sent to him by a special investigation team (SIT) into the suicide case of Inderpreet Chadha, son of former Chief Khalsa Diwan president Charanjit Singh Chadha, was result of his investigation into the drug case.
The HC bench of justices Surya Kant and Shekher Dhawan on Monday asked the DGP (HRD) to submit the probe report by May 9 and directed the state that stay on investigation against Chattopadhyaya in the Chadha suicide case would continue.
'CM in contempt loop'
As the hearing began, senior advocate Anupam Gupta, who is assisting the court in the matter, referred to Punjab chief minister Capt Amarinder Singh's warning of dismissal to officials in light of Chattopadhyaya's allegations against two other DGPs; and said it amounts to contempt of court. "No one can threaten any officer with dismissal for going to court," he said, explaining, "Chattopadhaya filed this application (carrying the allegations), and you (court) heard us in support of the application and granted us the stay order (in the suicide case)... Though CM did not take name (in press note carrying the warning), but he obviously said it in context of Chattopadhyaya. Whether it is CM or PM, such a thing can't be done," said Gupta.
Immediately after the April 6 hearing, Amarinder had held a meeting with the top police brass and asked them "to put an immediate end to fighting their personal and professional battles in the courts and the media".
At this, the court observed that the senior officers with years of experience may have a difference of opinion, and in some cases may also develop "dislike" for a fellow officer. "But these things should not go before public. Our intent is morale of the force is not affected… They should not go to public, and (should) come here; we will adjudicate," the bench observed.
Must read | Who's at war within Punjab Police
State against probe by a former judge
Referring to the suicide case, the bench also suggested that in a case like this, wherein top officers are allegedly involved,it can hand over the probe to a former judge. However, state's advocate general Atul Nanda opposed it. He suggested that the state would give a list of five officers from which the court can pick a few for the probe. "State loses, whatever the argument…We are dealing with a case involving top officers," Nanda said. Nanda also took exception to the fact how state's officers are briefing Anupam Gupta about the investigation of an ongoing probe, where even state also cannot interfere.
Later, Nanda requested the bench for an in-chamber hearing to apprise the court of some facts about the Chadha suicide, which he said could not be shared in open court. The court allowed his request and Anupam Gupta as well as Nanda were heard for nearly 15 minutes in a chamber.
It was on April 6 that the court stayed investigation against Chattopadhyaya by the suicide-case SIT led by inspector general of police (IGP) LK Yadav. The court had acted on the plea of Chattopadhyaya blaming DGPs Arora and Dinkar Gupta, besides Yadav, for dragging his name into the case.
Inderpreet committed suicide on January 3 after his father got embroiled in a video scandal. The SIT had sent two questionnaires to Chattopadhyaya on his role in it. The court summoned record of the suicide case and perused the same during Monday's hearing Chattopadhyaya's name neither figures in the suicide note nor in the FIR.
Close Story