Ludhiana's 'cannibal' teen was inspired by TV shows: Police
The 16-year-old boy accused of killing and eating the flesh of a nine-year-old boy in Ludhiana was allegedly involved in a burglary at a shrine and also attempted to defame his school by making hoax calls after which he had been expelled two months ago, claimed investigators on Saturday.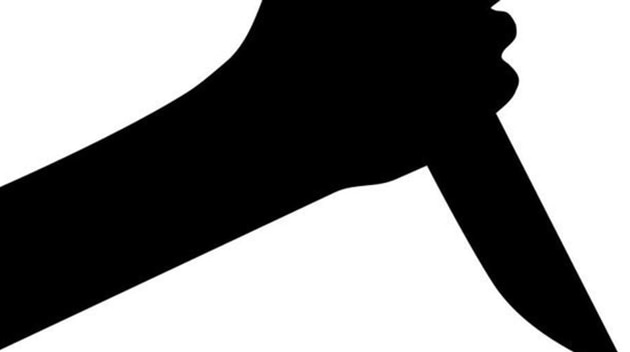 Updated on Jan 21, 2017 10:34 PM IST
The 16-year-old boy accused of killing and cannibalising a nine-year-old boy in Ludhiana was allegedly involved in petty crimes before and was inspired by some TV shows, said the police on Saturday..
The teenager had been arrested on Friday and accused of having cut the child's body into pieces, eating his flesh and also drinking his blood before dumping the body — in six parts — in a sack in a plot where it was recovered earlier in the week.
"He behaved normally, as if nothing happened. He said he is fond of crime shows based on real-life incidents on television," said a police official. Meanwhile, the family house remained locked. The alleged killer and the victim are distant relatives, both belonging to labourer families that migrated from Uttar Pradesh.
Neighbours said that despite poor financial condition, the parents of the accused sent him to a private school. "But he would roam the streets instead of going to school," said one neighbour. He was reportedly roaming the streets as usual after the murder too, until police struck.
Sub-inspector Jatinder Singh, who is investigating the matter, said the boy's parents said he liked eating raw meat. "He used to tell his parents that sometimes he feels like eating himself. He also had a craving for human flesh," the sub-inspector said.
Also Read | Ludhiana teen kills 8-year-old to eat flesh, drink blood
Past record
The school authorities said he misbehaved often. Aadesh Punj, vice-principal of Holy Heart Senior Secondary School, Punjab Mata Nagar, said that around two months ago the boy along with some others had attempted burglary at a gurdwara Sahib and was caught. "We expelled him after that."
In October last, he made a hoax call to the police control room that the school had illegally confined a child. Police reached the spot too, and later investigation revealed he had made the call posing as SHO, Dugri, and threatened the staff.
Consider him an adult for trial: Victim's father
Dalip Kumar, father of the victim Deepu, on Saturday demanded that the accused, who is 16, be tried as an adult. "It was a heinous crime. He cut the body of my son into pieces. I will demand capital punishment. If the police are unable to punish him, they should hand him over to us," said a distraught Dalip. "My wife (Sangeeta) is in shock. I have not told her about how our son was killed. I fear she will die if she comes to know of the brutality perpetrated on Deepu," he added.
The law does have a provision to treat this as a full trial, said experts. With the Juvenile Justice Act amended in December of 2015, the police said, now it depends on the court. Senior advocate Iqbal Singh said the prosecution can appeal before the court for a full trial. Deputy commissioner of police (DCP), investigation, Bhupinder Singh Sidhu said the police will "present the case in the best possible way to get maximum punishment". He added, "We will also request the court for an ossification test to know his real age."
Put him in mental hospital as case study: Psychiatrist
Dr Rajiv Sharma, a senior psychiatrist of Ludhiana, said, "What this teenager has done is mostly considered to be part of some other mental illness, such as schizophrenia. Some cases are found wherein a person finds extreme pleasure in violent acts, or even in eating the victim!"
He added, "A difficult childhood involving physical torture can be the contributing factor in some cases. This child needs to be in a high-security mental hospital to study his case and treat him."
Close Story