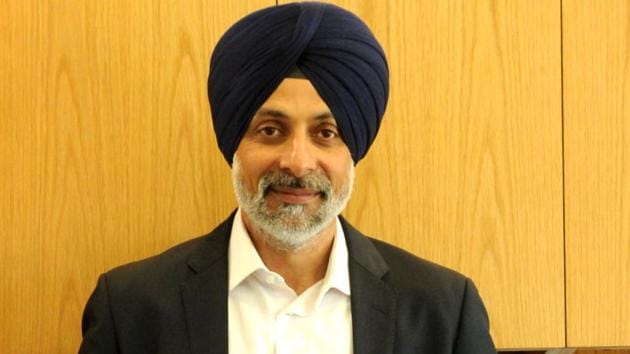 Made in Chandigarh: No short cuts in life, says corporate honcho Kang
A corporate honcho with a distinguished career, Kang swears by hard work, discipline, humility and the importance of learning new skills to stay relevant. The city, he says, could do with more jobs and a metro.
Hindustan Times, Chandigarh | By Manraj Grewal Sharma
UPDATED ON JUL 13, 2018 04:47 PM IST
Name: Jasjit Singh Kang
Age: 49
Designation: Executive Vice President and Managing Director of Alight Solutions, Asia-Pacific.
Hometown
I was born in Chandigarh and did my schooling all over India as my father was in the Army. I returned to the city in 1984 and passed out of college in 1989 after which I went to Australia in 1990 to pursue my MBA.
Education
I have a Master's degree in Business Administration from Central Queensland University and am a certified six-sigma practitioner.
I am a great admirer of Bill Gates. He is both a visionary and a philanthropist. I think all good business leaders must have these two traits. At Alight, I make it a point to encourage corporate social responsibility (CSR) initiatives. The corporate world can contribute a lot to the field of education and skill development.
My Chandigarh connect
It is home. My parents live there. I have my family and friends in the city. Even though I left it after graduation and never returned to work here, I have a huge soft spot for it. Every time I drive into the city I roll my windows down and breathe the air of my home town. While I don't live there anymore, it still feels like home.
Area of expertise
I have been managing business operations for almost three decades now. So I would say operations management is my forte. In my view, a good leader needs to be self aware and authentic. He should have the ability to build trust in his team and create a transparent and healthy work environment. Good leaders always have followers and they have a deep sense of purpose.
My secret sauce
I have always felt that hard work, humility and simplicity coupled with a positive attitude can take you places. There is no substitute for hard work. And no matter how successful you are, it's important to remain grounded.
I also set great store by discipline. A marathon runner, I have completed multiple half marathons and two full (Berlin and Paris).
The turning point
In the late 1980s, there were limited opportunities to work with multinational organisations as the Indian markets had opened up. I had the opportunity to interact with some bankers and decided to follow management as a career. My first job was with Citibank in 1993. Subsequently, I worked with industry leaders like Citi, Bank of America, ANZ Grindlays, and Genpact. Prior to joining Alight, I was senior vice president and business unit head for the banking, financial services and insurance (BFSI) vertical at WNS Global Services.
What I owe to Chandigarh
I owe my college education to the city. I spent my college years in Government College and Khalsa College, Chandigarh. I still have very fond memories of my friends and all the fun we had together in college as well as the trips we made to the mountains. I am grateful that I grew up in such a clean and beautiful city. Besides being well-planned, it's also one of the greenest cities of India.
Things I like to do when I visit Chandigarh
I spend time with my parents and go for a run to the Sukhna lake. I also enjoy playing golf at the Chandigarh Golf Club whenever I have the luxury of time.
How has the city changed?
It's become more crowded. Back in the days finding parking in Sector 17 was never a problem and we loved walking around in the piazza and having softies (as they were called back then). Another significant difference I see is that the parks have fewer kids playing and maybe this is a shift because of technology and console/online games. The roads, which used to be so empty and quiet, are full of traffic now. The city has also become quite crowded. But the night life seems to have improved. I am told there are many clubs and bars in the city now. During my college days, everything used to shut down by 9 pm. That was the bedtime for everyone.
Change I want to see in the city
I feel the city must provide better job opportunities for young graduates. It has the potential of developing into an IT hub. It can also be a knowledge city. Besides creating more jobs, it should also plan ahead so that it doesn't suffer from commuting chaos. May be, it should build an underground metro rail service to avoid overcrowding.
The best advice I ever got
There are no short cuts in life. It is so true. I also learnt a lot from my father, a retired army officer. He taught me the importance of discipline and hard work.
My advice to youngsters in my field
Stay relevant, learn new skills, and do things with utmost sincerity and discipline. I am where I am because of my desire to learn new things and get out of my comfort zone.
Close