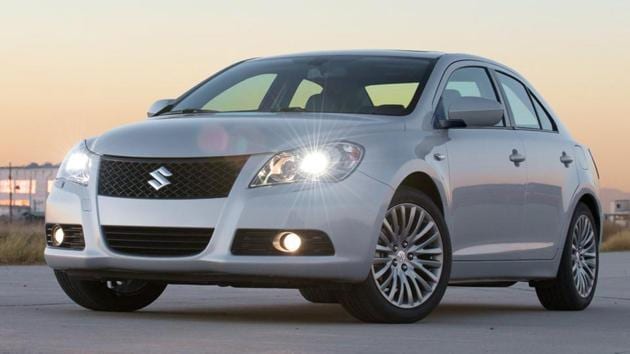 Maruti Suzuki fined Rs 1 lakh over mix-up in car sale to Chandigarh resident
Jyoti Kaushal received a 2011 model of Suzuki Kizashi sedan when he had paid Rs 12.5 lakh for 2012 model. 
UPDATED ON APR 05, 2018 03:16 PM IST
The District Consumer Disputes Redressal Forum imposed Rs 1 lakh fine on Maruti Suzuki for providing the wrong model of a car to a Sector-49 resident.
Jyoti Kaushal received a 2011 model of Suzuki Kizashi sedan when he had paid Rs 12.5 lakh for 2012 model.
On December 31, 2012, Kaushal bought the car from Modern Automobile store in his native place Ambala. With the delivery of car, insurance was given on January 31.
At the time of purchase, the documents stated the car was of 2012 model. However, later on it was discovered from the insurance policy document that the car was of 2011 model.
Even the RC issued said the vehicle was registered with the CVT model whereas it was actually MT model. It was also assured that the Suzuki would get the code generated at RTO and will then get the registration modified. However, it was not done.
There was also a discrepancy in the engine number. This mistake was admitted by Iffco Tokio General Insurance Company Limited, the registering authority.
A consumer complaint was filed alleging unfair trade practice and deficiency in service. Later on, correspondence was exchanged between the parties, however, the desired relief was not given.
Maruti Suzuki in its written reply pleaded they were not the manufacturers of the vehicle but only importers. The alleged sale transactions were executed between the complainant and an automobile shop in Ambala to which they were not party.
The insurance company, the Registering and Licensing Authority, had also filed separate reply and claimed that wrong number of the engine was given due to mistake of Maruti Suzuki and from where the car was purchased.
The forum in its order observed, that "taking into view all the pros and cons and the fact that the purchase was of the year 2012 and much water has flown under the bridge during the span of around six years," so it partly allowed the complaint.
Maruti Suzuki was directed to pay compensation of Rs 75,000 to the complainant for indulging in unfair trade practice, deficiency in service and causing mental agony and harassment to the complainant in mentioning wrong year of manufacture of the vehicle.
The firm as well as the automobile store in Ambala have also been asked to pay Rs 25,000 as cost of litigation. Meanwhile, the insurance company was directed to issue the correct registration certificate showing the actual year of manufacture as well as engine number in the registration certificate on being supplied the fresh documents by the complainant.
Close