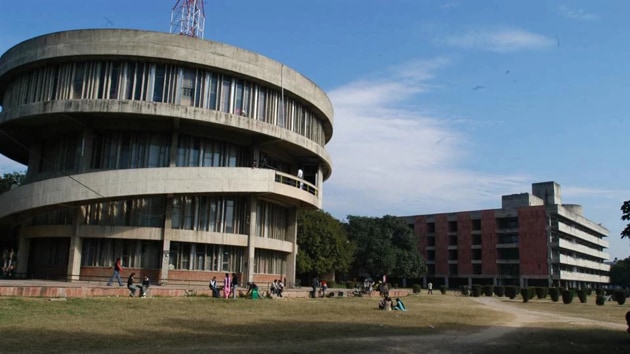 Panjab University to introduce crash, diploma courses in Shahmukhi from next session
Shahmukhi is the Perso-Arabic script used to write Punjabi, it is widely used in Pakistan.
Hindustan Times, Chandigarh | By Arshdeep Arshi
UPDATED ON MAY 03, 2018 09:52 AM IST
Panjab University, Sector 14, will introduce crash courses and diploma courses in Shahmukhi from the 2018-19 academic session. Confirming the same, department of Punjabi chairperson professor Yog Raj Angrish said, "We have sent a proposal for the courses to the state government."
Giving details about the proposal, professor Angrish said, "A five-member committee submitted the proposal around two months back. They made a note of the budget for the posts. The estimate budget in the proposal was Rs 1.5 crore."
About Shahmukhi script, he said, "Shahmukhi is the Perso-Arabic script used to write Punjabi, it is widely used in Pakistan. The introduction of courses will help the students to understand the rich heritage of Punjab."
Earlier this year, Punjab finance minister Manpreet Badal, who visited PU, had asked the students to sensitise themselves about the heritage of Punjab, adding that knowledge of Shahmukhi script was an important aspect of it.
Committee member professor Ishwar D Gaur, who is a culture expert, said, "The people of Punjab are divided on the basis of the script. Our heritage, our language is shared. Shahmukhi script was treated as Muslim oriented script and Gurmukhi as Sikh oriented." He added, "The need is to break these barriers. We should learn Shahmukhi script so that we can learn more about our heritage."
Another committee member professor Ronki Ram said, "We are waiting for the state government to act on the proposal and provide the budget."
Professor Angrish was hopeful that the varsity would hold the classes for the courses at Guru Tegh Bahadur Bhawan from the next academic session, using the varsity resources if the funds promised by Punjab government are delayed.
Close