'Practise trust, love and compassion' says Bhutan's happiness guru Chetri
Updated on Oct 27, 2018 10:11 AM IST
When asked about the definition of happiness, he said, "For me, happiness is to serve others. It is when you live in relation and harmony with nature to find your inner potentials."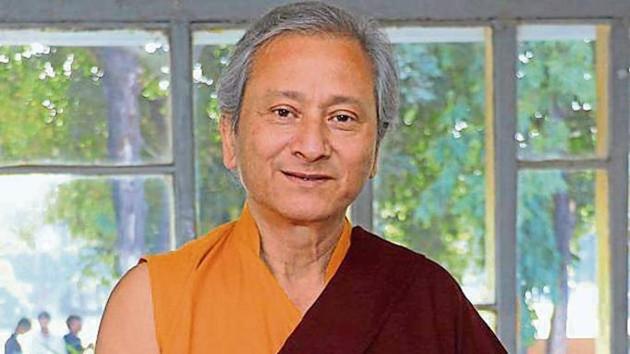 Hindustan Times, Chandigarh |
, Chandigarh
Arshdeep Arshi
The first head of Bhutan's Gross National Happiness (GNH) Centre, Saamdu Chetri on Friday shared different ways to achieve happiness.
Chetri, who was at Panjab University to attend the International Psychological Congress, said, "Happiness is within, but not within you alone as it is among us. If we can create happiness in a community, then we will be able to attain happiness as individuals."
Chetri, who is also a visiting faculty member at IIT Kharagpur, said, "We are suffering as we are living in a competitive world. When you can align yourself with others, you will find happiness."
When asked about the definition of happiness, he said, "For me, happiness is to serve others. It is when you live in relation and harmony with nature to find your inner potentials."
"If you practise love, trust and relationship-integrity-compassion-humanity (RICH), you will be happy," he said.
About gross national happiness
About gross national happiness, Chetri said, "The gross national happiness depends on three factors—autonomy, affluence and acceptance. It also depends on whether the population has basic conditions for living."
The gross national happiness index measures happiness based on 9 domains, which have 124 variables. It includes education, health, good governance, living standards, psychological well being, time use, community vitality, cultural diversity and resilience, ecological diversity and resilience. The survey for measuring gross national happiness index is done every 2 to 2.5 years.
"In the sufficiency indicators, if the person is at 50 to 65%, she/he will be 'narrowly happy,' at 66 to 76% 'deeply happy' and at 77 to 100% 'extensively happy. According to the data, 92% Bhutanese people are narrowly to extensively happy," he shared.
Chetri also taught the delegates how to hug. "You should be at 'heart to heart,' chin on each others' shoulders while you hug. Take three breaths signifying—love, kindness and gratitude."
Personalise your news feed. Follow trending topics