Private mills threaten not to crush cane, ask Punjab govt to cut rates
Sources said the government had decided not to lower the SAP, but a decision is pending on how to support mill owners.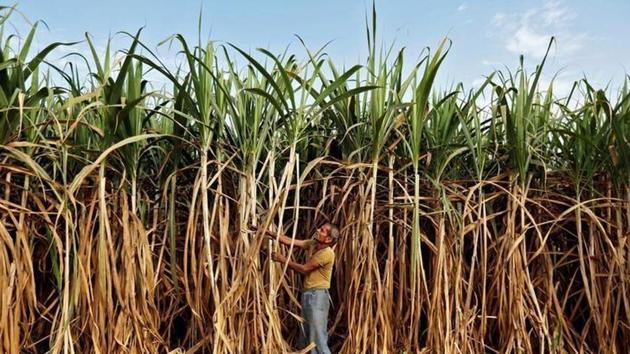 Updated on Aug 14, 2018 10:11 AM IST
For sugarcane growers in the state, who are yet to be paid Rs 738 crore from sugar mills, more trouble is in store. Owners of all nine private mills (there are 15 such facilities in the state) have told the state government that they were not in position to crush cane in the forthcoming season that starts October-November, as at the state advised price (SAP) of Rs 310 a quintal, business was not viable.
They want the state government to shift to the Centre's fair and remunerative (FRP) price of Rs 255 a quintal.
"Mill owners are not coming forward, but they are big parties and can manage their business. They have other sources to earn such as bagass and molasses. We will not accept the lowering of the SAP ," Balbir Singh Rajewal, president of a faction of Bharatiya Kisan Union, told HT.
Sources said the government had decided not to lower the SAP, but a decision is pending on how to support mill owners.
Sukhjit Singh Gill, a cane grower from Bhamah village, near Machhiwara had grown sugarcane over 20 acres this season. Over past years, he has given his entire 48 acres to cane cultivation.
"It's no longer wise to grow sugarcane, payments are delayed by two-three years and now mills are not ready to take our produce," said Gill, who plans to shift to the wheat-paddy crop cycle.
"In the given circumstances, we will not be able to crush sugarcane as offering a price of even Rs 280 per quintal is not viable. We have advised farmers to grow sugarcane keeping this fact in mind, or grow something else," said Jarnail Singh Wahid, president, Punjab Private Sugarmills Association.
He added that the state government should shift to the FRP rate of Rs 255 a quintal and have the farmer share in profits.
"Why commit to a higher price and make farmers wait for payments, instead of fixing a price which is practical," adds Wahid.
He added that the government must implement the Rangarajan Committee report that recommends giving a fixed minimum cost of farmers and a portion of profit depending on the market dynamics.
"The government must support the industry," he added.
The association has also written to the government, stating that a 2015 policy that cleared pending payment towards farmers for crop year 2014-15 by arranging soft loans of Rs 200 crore from commercial banks for
private mill owners was not working.
He added that under the policy, the government had promised to pay interest for three-and-a-half years for such loans. The association claims that it is being forced to pay interest.
Contrary to the falling viability claim of mill owners, area under sugarcane has increased by 10,000 hectares over the previous season. Today, 1.05 lakh hectares is under sugarcane cultivation in Punjab.
"There are so many variables that control the sugar business. We are examining the issues that private sugar mills have raised," said additional chief secretary, development, Vishavjeet Khanna.
Topics
Close Story