Punjab cabinet approves bill to make financial fraud on investors non-bailable offence
The Punjab Protection of Interests of Depositors' (in Financial Establishments) Bill, 2018, has been brought following several complaints of fraud received by the Punjab government.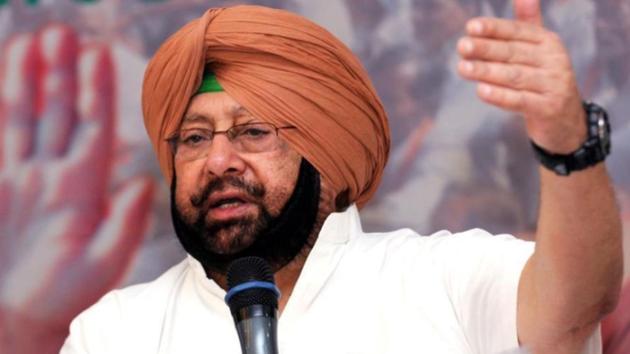 Updated on Jun 01, 2018 11:15 AM IST
The Punjab council of ministers on Thursday decided to make fraudulent practices by financial establishments a non-bailable offence, inviting up to 10 years of imprisonment with provisions for attachment of properties too. A new bill to this effect was approved by the cabinet in a bid to safeguard the interests of depositors, said a government spokesperson.
The Punjab Protection of Interests of Depositors' (in Financial Establishments) Bill, 2018, has been brought following several complaints of fraud received by the state government, Reserve Bank of India (RBI) and Securities and Exchange Board of India (SEBI). It will now be presented to the assembly to pass before it becomes an act.
Under section 6 of it, if a finance company fails to return the deposits on due date or defrauds the public, then the promoters, managers and employees would be liable for imprisonment up to 10 years and fine of ₹1 lakh. "The financial establishment will also be liable for a fine of ₹2 lakh which may extend to ₹1 crore," the spokesman said.
Section 5 provides that all financial establishments would be required to submit quarterly return of business to the district magistrate/additional district magistrate. In case of default, the company would be liable to a fine of Rs1 lakh. Section 3 provides for attachment of properties of the company and owners.
The bill has been brought in view of mushrooming growth of financial establishments in Punjab, with many of them making unlawful gains by way of receiving money as deposits from the public, particularly of the middle class and the poorer sections of the society.
"This is done by such companies by making impracticable or commercially unviable promises," said the spokesman.
Village housing scheme gets nod
The cabinet gave its nod to implementation of the Punjab Pendu Awaas Yojna (PPAY) to provide houses to homeless freedom fighters and rural families with annual income of less than ₹3 lakh. The scheme will be implemented in a phased manner. All homeless freedom fighters will be covered in the first phase. A beneficiary would be given ₹1.2 lakh by the state government, besides 90 days of labour, which would be provided to him in convergence with the MNREGA. In addition, a toilet would be constructed in the house at a cost of ₹12,000 under the MNREGA and Swachh Bharat Mission.
Higher education council approved
An ordinance for constitution of the Punjab State Higher Education Council was approved in line with the requirement of the Rashtriya Uchchtar Shiksha Abhiyan. The council would comprise the chief minister as its chairman, higher education minister as vice-chairman, while the higher education secretary will be its member-secretary. It will also have on board vice-chancellors of state universities, principals of government colleges, and eminent personalities from the fields of arts, science, technology, culture and industry.
Ex-gratia enhanced for legislators
The cabinet has enhanced ex-gratia grant of MLAs from existing ₹1 lakh to ₹5 lakh by amending section 10A (1) of The Punjab State Legislature Members (Pension and Medical Facilities Regulation) Rules, 1984. In case of death of person serving as a member of the state assembly, an ex-gratia grant of ₹5 lakh would be provided to the members of his/her family.
Nod to progressive bidding for mines
The Punjab government on Thursday decided to grant mining contracts through progressive bidding to boost revenues and curb illegal mining, including that of sand.
The Supreme Court had earlier in May given its approval on the state government's decision to replace reverse bidding with progressive bidding of mines, an official spokesman said. The apex court had issued directions to immediately stop all mining activities and also directed contractors to remove their machinery from the sites, thus paving the way for the mines to be returned to the state government for re-auction at better commercial terms.
The decision on re-auction was taken at a meeting of the cabinet under CM Capt Amarinder Singh. "Now, contractors of mines auctioned through reverse bidding would be given their advance profit for balance term of
contracts," he said, adding, "A total of ₹11 crore is expected to be paid out for this purpose".
The cabinet had taken a decision in its meeting on April 19 last year to auction the mines in Punjab through progressive bidding. It had decided to convert the contracts of mines allotted through reverse bidding as per average per tonne bid received for the mines auctioned through progressive bidding as per the mechanism approved by it.
Close Story