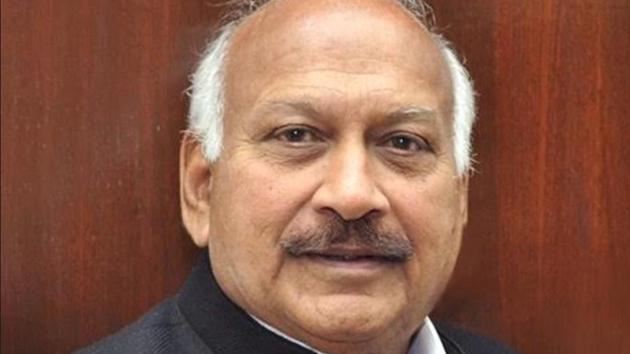 Punjab govt will ensure apt faculty, equipment in medical colleges: Brahm Mohindra
Mohindra said the development of super-specialty wards and paediatrics department was underway.
UPDATED ON JUN 01, 2018 02:43 PM IST
A Punjab government high-powered committee, set up to upgrade government medical and dental colleges and hospitals, convened its meeting at medical college on Thursday.
Chairing the meeting, cabinet minister Brahm Mohindra, who is head of the committee, said suggestions have been sought from medical experts to modernise medical institutes across the state.
He said that in the first phase, operation theatres, water supply system, bathrooms, parks and emergency ward in medical colleges and hospitals will be upgraded. "The government will ensure that there is no dearth of faculties and medical equipments at the medical colleges," he said.
Slamming the SAD-BJP government, Mohindra said the previous government had completely ignored healthcare in the state as even the civil hospitals are going through serious crisis as far as facilities and equipment are concerned.
"The state government has already released Rs 100 crore for the betterment of Rajindra Hospital, of which, development works for Rs 42 crore have already been started," he said.
Mohindra said the development of super-specialty wards and paediatrics department is underway.
Former Union minister Preneet Kaur, who is a patron of the committee, said the state government is committed towards the overall development of medical colleges and hospital.
Meanwhile, Dr KK Talwar, former director of Post Graduate Institute of Medical Education and Research (PGIMER), Chandigarh, suggested that the government should adopt tally medical procedure in colleges and hospital, besides constituting academic committees.
Dr Raj Bahadur, vice-chancellor of Baba Farid University of Health Sciences, recommended financial audit of money incurred in upgrading these institutes, besides allowing government hospitals to spend collected user charges on their development only.
He also suggested taking regular feedback from teachers and students for betterment of these institutes.
Close