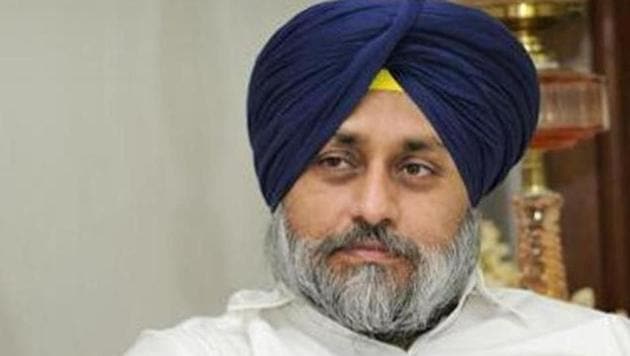 Punjab: SAD asks state govt to hold talks with truck operators
SAD president Sukhbir SIngh Badal asked the government to hold talks with the truck unions and settle the "imbroglio" quickly.
UPDATED ON APR 05, 2018 07:50 PM IST
Opposition party Shiromani Akali Dal (SAD) chief Sukhbir Singh Badal on Thursday asked the Congress led government to hold talks with truck operators, who boycotted tender process for transportation of wheat crop, to end the stalemate.
Accusing the state government of snatching truckers' livelihood, former deputy chief minister lashed out at the state government for not completing award of tenders for crop transportation despite wheat procurement began on April 1.
"It was shocking that despite start of wheat purchase on April 1, the government has still not completed the process of awarding tenders for transportation of procured wheat to appropriate godowns," said Sukhbir in a release here.
He asked the government to hold talks with the truck unions and settle the "imbroglio" quickly. "It was unfortunate that the government was using coercive methods to force the truckers to toe its dictatorial line," he alleged.
While this was affecting the livelihood of thousands of truckers with more than 70,000 trucks being used for this purpose, it would also affect farmers as failure to lift wheat from mandis would clog them and delay the procurement process, he noted.
"At least 80 per cent of the 70,000 odd trucks used to transport wheat and paddy during the biannual procurement season are self owned," Badal said.
Alleging that the government had done "nothing" for farmers and Dalits and not created any new jobs for youth, he said it was now bent on "snatching" the livelihood of those who were gainfully employed in the trucking business.
"Simultaneously, the government is looking the other way while its leaders manipulate labour contracts and get them awarded to their favourites at steep rates due to extraneous reasons. This is not how governments work. We condemn this and extend our whole hearted support to truckers as well as labourers who have been affected by the Congress high-handedness," he said.
The truck operators under the banner of All Punjab Truck Operators' Union had boycotted the tender process for the transportation of wheat crop.
They had been at the loggerheads with the state government for offering "lower" rates for transportation of crop from mandis to godowns.
In view of the boycott by truckers, the state government gave permission to commission agents, better known as 'Arthiyas', for transportation of wheat for smooth purchase of foodgrain.
Yesterday, the state government had said it finalised the tendering process of 340 clusters out of total 413 in the state for wheat transportation, while asserting that the state was fully geared up to accomplish this gigantic task of wheat lifting despite boycott by various truck unions across the state.
Close