Second Wagah: India, Pak agree to new ceremony, beating retreat on Punjab border
India's Border Security Force and Pakistani Rangers are set to replicate Wagah border's elaborate military drill in Punjab's Fazilka, one of three border openings between the two countries, to draw more tourists.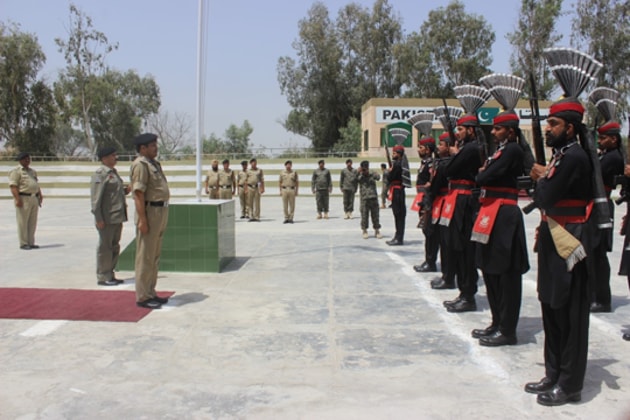 Updated on Apr 20, 2017 08:20 PM IST
Hindustan Times, Fazilka |
Gaurav Sagar Bhaskar
Amid frosty ties between India and Pakistan, the Border Security Force and Pakistan Rangers plan to open a new front of bonhomie on the Punjab border.
The security forces of the neighbouring countries plan to develop the Sadiqi joint check post (JCP), 13 km from Fazilka, and adjoining Sulemanki in Pakistan as a tourist spot on the lines of the Attari-Wagah JCP soon.
"Sadiqi and Sulemanki have tourism potential so both nations have made up their mind to develop the JCP. It may later lead to the opening of trade and traffic from Pakistan here," a BSF official said on condition of anonymity.
The decision to upgrade infrastructure was taken at a joint meeting at Sulemanki post on Wednesday. It was decided to conduct the retreat ceremony, including flag lowering and handshakes, daily on the lines of the ceremony at Wagah near Amritsar and Hussainiwala in Ferozepur, 100 km from here.
"At Sadiqi, the BSF personnel and Pakistani Rangers march and lower the national flags in their respective territories, while at Wagah and Hussainiwala, their counterparts cross the Radcliffe Line, shake hands and lower the flags," the official said.
Sadiqi will be the third JCP to hold the retreat ceremony jointly.
Sources said the approval from the Centre is expected soon and work to shift the retreat ceremony to the Zero Line. will start in a month.
"The distance between the spot where the retreat ceremony is held at Sadiqi will be reduced by 20 metres on each side. This will draw more tourists," the BSF official said.
It was decided not to allow any construction, including bunkers, within 150 metres on either side of the border.
Close Story
Personalise your news feed. Follow trending topics