Turning 18 with HT: 'I want to teach maths in a creative way so students aren't afraid of it'
Hindustan Times, Chandigarh |
Ribha Sood
Jun 25, 2018 10:17 PM IST
The outgoing head girl of Akal Academy loves playing hockey and listening to Punjabi music. She wants to become a mathematics professor
Name: Ravneet Kaur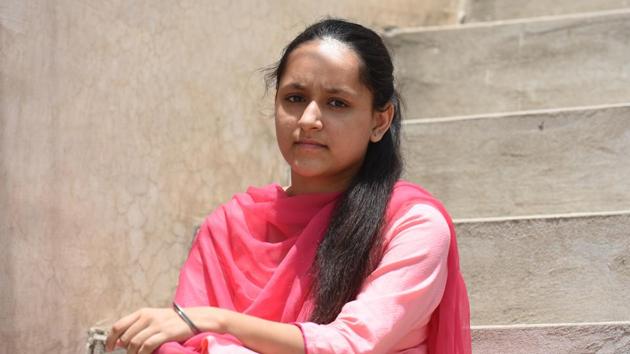 Born on: December 22, 2000
Badge of honour: Head girl, Akal Academy, Chunni Kalan, Fatehgarh Sahib, Punjab.
What turning 18 means to me
It's the time to be more responsible. I feel a lot of pressure when figuring out my career plans
What I want to be and why
I want to become a mathematics professor. I want to teach the subject in a creative way so that students aren't afraid of it.
My idea of India
I see Muslims coming to the Gurudwara Fategarh Sahib, which tells me that India, a nation with diverse cultures and religions, has one soul.
What makes me happy
Making my mother Amarjeet, father Bharpur and brother Ravinder happy, gives me joy. Dance and music make me happy too. I love listening to Punjabi music by Gurdas Maan and Tarsem Jassar.
What makes me angry
People who are rude to others and act arrogantly make me angry. I don't like people who pretend to be your friends but are jealous of your achievements.
My fear and fantasy
I'm not afraid of anything but making mistakes that hurt my parents or make them angry. I fantasise about going on a world tour alone.
Am I happy where I am?
Yes, I'm happy as I have topped the non medical batch for Class 12 this year. I feel there's a lot more that needs to be done in the future.
What money means to me
I am not crazy about money, to be honest. I want to make money to fulfil my needs. I believe the lust for money can never be satisfied.
What makes me proud of India
I am not proud of today's India. Our country had rich heritage, culture and resources. Corrupt politicians and administrative officials have weakened India's power to progress.
What I can't live without
I just can't live without food. I love spicy snacks and pizza is my all time favourite food.
What social media means to me
It's a great place to interact with people. I love chatting with friends, social media helps me connect with them. I don't think it's distracting if one practices self control.
Change I want to see in Niraina
I belong to a small village, Niraina, almost 10 kms away from Chunni Kalan. I wish the village had better roads and a good transport network. I would also want eateries to be opened here.
Changes I want to see in India
First of all, corruption needs to be curtailed. Besides, crimes against girls and women need to stop, the police must ensure their safety.
What religion means to me
I believe in religion as it is the only way to reach God. For me, all religions are equal. I follow Sikhism and take pride in the rich history of my religion.
My role model and why
My father Bharpur is my role model. He is a very dedicated man. His words, "Never give up on anything in your life," motivate me constantly to stay focused and determined.