'Wanted' men entering India via Nepal despite suspended passports, RPO alerts MEA
No questions are asked on the India-Nepal border as Indians do not require a passport when travelling to and from that country.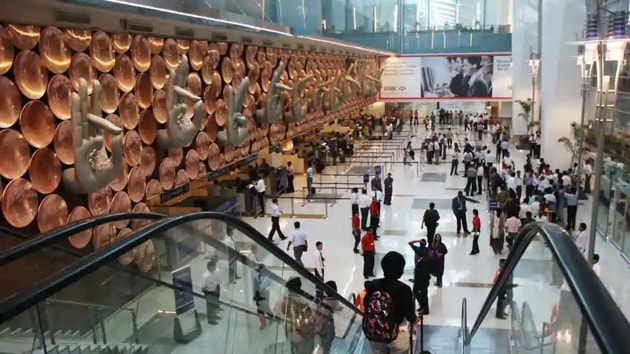 Updated on Oct 09, 2018 07:41 PM IST
Hindustan Times, Chandigarh |
Jatinder Kaur Tur
They are fugitives from justice, some of them runaway NRI men who deserted their wives in India and went abroad. However, despite their passports being suspended (pending inquiry) by the ministry of external affairs (MEA) and lookout notices issued against them, such men have been travelling in and out of India without any checks, through Nepal.
Concerned about this development, the regional passport office (RPO) last week is believed to have informed MEA and intelligence agencies about this development and urged them to plug the route, sources say.
Just a few days ago on October 1, Indira Gandhi International Airport authorities handed over Gurmeet Singh from Kurukshetra, an NRI runaway 'husband', to Punjab Police. He had been caught while attempting to flee the country with a 'suspended' passport and had entered India through Nepal. Nishan Singh, also an NRI runaway husband, used the Nepal route.
No questions are asked on the India-Nepal border as Indians do not require a passport when travelling to and from that country.
Shahid Hussain from Panchkula district in Haryana, whose passport was suspended after he took away his son, aged two-and-a-half, from his wife, managed without any problems to fly into and depart from Nepal from the UAE.
The RPO here suspended Hussain's passport in February this year based on the police complaint against him, said deputy passport officer Amit Kumar Rawat.
The Passports Act, 1967, and the passport manual have the provision of suspending passports of NRI men who have been declared proclaimed offenders, or are facing arrest warrants for deserting their wives. Following this the offender has to appear before passport authorities for replying to the show cause notice and the passport authorities reserve the right for revoking or impounding the same if not satisfied with the answer.
Why Nepal is a much preferred route
Indian Nationals do not require a visa or passport to travel to and from Nepal and have to just show an ID proof, including a driving license with photo, a voter I-card or even a ration card to border control in Kathmandu. "From Kathmandu, they can take a flight to India or can just cross over by road", says an official on condition of anonymity as he is not authorised to speak to the media.
Close Story