Women, how secure is your contact info?
Updated on Aug 27, 2018 10:06 PM IST
App-based food delivery services and e-commerce firms are employing delivery boys, but is their background being checked?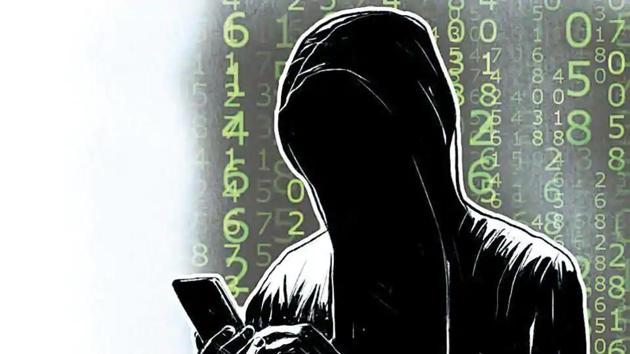 Hindustan Times, Chandigarh |
, Chandigarh
Shub Karman Dhaliwal
With home delivery of products from various online portals and mobile apps catching up, customers, particulary women, have become more vulnerable to their contact information being misused by stalkers.
In India, stalking, either physical or electronic through phone calls, text messages, or emails, is a criminal offence under Section 354D (any man who follows a woman and contacts, or attempts to contact such woman to foster personal interaction repeatedly despite a clear indication of disinterest by such woman) of the Indian Penal Code. It is punishable with up to three years in jail, with or without fine.
Yet, data by the Chandigarh Cyber Crime Cell reveals that instances of electronic stalking have almost doubled between 2015 and now.
Against the 245 such complaints in 2015, the figure has reached 324 within eight months of 2018, and is projected to cross 500 by the end of the year. The 324 cases average out to 40 cases a month against the average of 35 cases a month in 2017 that saw 427 cases in all.
'My daughter's being harassed since she ordered food'
Sunil Sharma (name changed), 53, a resident of Sector 20, is horrified at the number of crank calls made from random numbers to his daughter and wife daily.
Explaining what may have led to this, Sharma said his 19-year-old daughter had ordered food from a mobile-app some weeks ago to take a break from preparing for her annual exams.
Days after the food delivery, his daughter and wife started getting crank calls from different numbers with callers harassing them using foul language.
"I don't know how else someone could get the mobile numbers of my family members. My daughter even told a caller not to disturb her as she was studying for her exams, to which the caller asked her to tell him when her exams will end," a furious Sharma shared, adding that the calls just don't stop.
Tired, Sharma lodged a complaint with the Cyber Crime officials against the food delivery company, besides sharing phone numbers of the anonymous callers.
Cyber Crime Unit deputy superintendent of police (DSP) Rashmi Yadav said Sharma's wife and daughter were not alone to get nasty calls. She said there had been more than 300 complaints this year with regards to harassment of women by using various means of electronic communication, including phone calls.
Rashmi said stalkers were opting for social media, such as Facebook, Instagram and dating apps, to tease and annoy women.
Regarding Sharma's complaint, police said the company concerned was issued notices, but there was no response. "We have sought legal opinion in the matter before registering a case," a cop said.
During the course of investigation, police found that numbers from which calls were made are used by delivery men of certain companies. "As investigation is underway, it will not be appropriate to name the company," DSP Yadav added.
Other cases this year
In June, a 25-year-old Delhi man, Manish Linghwal, was booked for stalking a Chandigarh woman over Facebook.
The woman had stated in her complaint that Manish approached her over Facebook for friendship, and when she turned him down and blocked him, he texted her from multiple Facebook IDs.
Similarly, the cyber crime had arrested Rohit Verma of Sector 43 on July 21, for allegedly blackmailing a Sector 18 resident after their break up. After separation, Rohit had allegedly blackmailed the woman of posting her pictures on social media.
Personalise your news feed. Follow trending topics