Jharkhand Muslims livid over 'wrong depiction' of caliphs in textbook
Mar 20, 2015 03:16 PM IST
Jharkhand Muslims livid over 'wrong depiction' of caliphs in textbook
Muslim religious leaders of three states including Jharkhand on Thursday demanded the withdrawal of a history textbook with "faulty, fake and anti-Sharia" depiction of the first two caliphs, the religious and political leaders who succeeded the Prophet.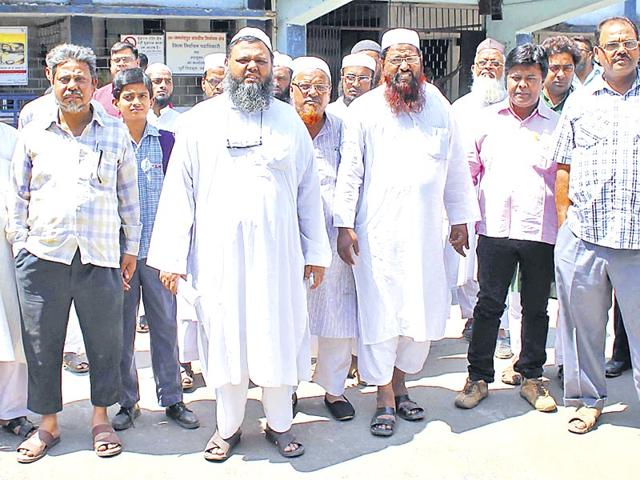 The alleged "faulty" depictions of the historical figures have been made in the Class 7 history textbook prescribed for schools affiliated to the Council for Indian School Certificate Examination (CISCE).
A delegation of the Imarat-e-Sharia, an organisation of Islamic kazis from Bihar, Jharkhand and Odisha, dashed off a petition to President Pranab Mukherjee on Thursday seeking withdrawal of the book.
"The book has printed (a) picture of first caliph Hazrat Abu Bakr Siddiq that is fake and imaginary as there was no camera at that time and also there's no concept of picture or idolism (idol worshipping). There are also some faulty descriptions against the honour of the caliphs on page no 16 to 19," said the petition, copy of which is with HT.
The petition was submitted to East Singhbhum deputy commissioner Amitabh Kaushal by a delegation led by Kazi Saud Alam Kasmi.
The petition also said the text book "describes the second caliph Hazarat Omar as brother-in-law of paigambar (messenger) Muhammad whereas both first caliph Hazrat Abu Bakr and second caliph Hazrat Omar were his fathers-in-law as their daughters Ayesha and Sofiya respectively were married to the Paigambar."
Kazi Saud Alam also objected to the reference to Hazarat Omar as being murdered "whereas he was martyred".
The religious heads said that the matter will be raised at the national conference of All India Muslim Personal Law Board, scheduled to be held in Jaipur on March 22 and 23 for initiating "legal action" against the publisher, Delhi-based Avichal Publishing Company.
"We will take this up with the government through the board," said Saud Alam who will represent Jharkhand in the conference along with Najam Ansari.
A city-based institute, the Beldih Church School, said it has already withdrawn the textbook.
"We've already withdrawn the book and looking for a new book to be introduced for Class-7," Denzen John, principal of the school said.
Loyola School principal Father Sebastian, one of the two convenors of CISCE in the state, said he was aware of the matter.
"If any organisation or authority comes with written submission, we will certainly take this up with CICSE. The council has given freedom to the schools to choose books till up to Class 8 and we don't follow such book. Though some of the schools might be following this book in question," Fr Sebastian told HT.
"Exciting news! Hindustan Times is now on WhatsApp Channels
Subscribe today by clicking the link and stay updated with the latest news!"
Click here!