50% fall in queries by homebuyers, sales slow after demonetisation
Dec 05, 2016 06:36 PM IST
Substantial decrease in enquiries and walk-ins for property purchase and sales after demonetisation as both buyers and sellers choose to wait and watch
The demonetisation drive by the Modi government has had an impact on the real estate sector with the number of enquiries and walk-ins by homebuyers falling by almost half as they postpone purchase decisions and wait for a further fall in prices.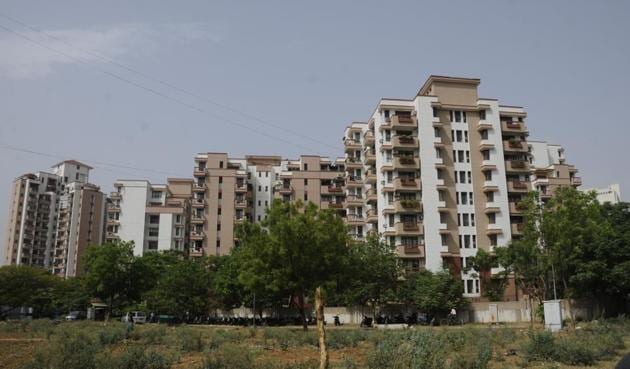 A substantial decrease in enquiries and walk-ins has been noticed - by as much as 50% even in the low, mid and high mid segment as consumer decisions to buy property is dictated by overall sentiment in the market. This time around, home buyers are not taking quick decisions because of certain expectations. They are hoping for further home loan rate cuts, probably sub 8%, announcement of income tax sops in the budget next year and further correction in real estate prices, says Samantak Das, chief economist and national director – Research, Knight Frank (India) Pvt Ltd.
Real estate experts say the correction over the last one month has been anything in the range of around 20% to 30% in case of resale (both apartments and land) and commercial properties as these asset classes are considered as a safe haven for parking black money.
Dhiraj Singh, a broker active in the Noida market, says that currently most properties in the Greater Noida West market are available for Rs 3,200 per sq ft both with the builder (new) and in the resale market. "But for the last few days the resale market is almost dead as no cash deals are taking place in the market. Customers are playing the wait and watch game until December 31," he says.
Noida's sectors 78 and 79, areas primarily dependent on resale, have not seen any transactions in the last few weeks. "The circle rates in the area are around Rs 4,300 per sq ft whereas the price in the resale market is around Rs 5,000 per sq ft. Nobody is willing to bridge the difference by paying the amount in black. In Central Noida, there is absolutely no inventory in the primary market. Therefore, realty markets in this area is primarily resale driven and that will take a backseat for a few months," says Singh.
Sales are only taking place in Sector 150 where the units are retailing at Rs 4,200 per sq ft to Rs 4,400 per sq ft and that too direct builder sales," he says.
In Gurgaon the story is the same. Along Dwarka Expressway and other sectors such as 81, rates of properties in the resale and the primary market are more or less the same - around Rs 4,000 oer sq ft to Rs 6,000 per sq ft," says a broker operating in that area.
Plotted development, floors (in kothis) have seen prices crashing by almost 30% as the cash component in such properties and commercial properties is much higher, says a real estate broker active in Noida.
Realty sources reveal that currently many people have put off decisions to buy property in the next two to three months as they are unable make payments in black in the old currency. Many are hoping to generate funds in the new currency and purchase property in the next three months in black. That's why experts are recommending quick follow-up steps from the government to ensure that the black and white cycle does not repeat itself.
If demonetisation is not followed by consistent proactive measures by the government, the segment is likely to be flush with black money again in the next two to three months. "Demonetisation should not be an isolated measure. It needs to be followed up with steps such as rationalisation of stamp duty and dynamic monitoring of market rates and circle rates in different markets," says Anckur Srivasttava of GenReal Advisers.
"There was confusion for the first 15 days after the announcement to demonetise Rs 500 and Rs 1000 notes but the real impact has been felt on the resale market where transactions have slowed down. Even though sellers are getting offers, transactions are not happening . But we are hopeful that transactions will trickle in after the end of this month," says Ashwinder Raj Singh, CEO - Residential Services, JLL India.
Developers say that there has been a lot of confusion among homebuyers and real estate stakeholders over the last month. "They have kept their buying decisions on hold until clarity emerges on demonetisation. But in the long run, demonetisation will help organised developers procure land at more appropriate rates as such land will not be competing with buyers who were channelling their black money in land buying and holding. This will help construct more affordable houses and achieve the housing for all objective by 2022," says Rohit Modi, vice president, Credai national (the Confederation of Real Estate Developers Associations of India) .
Realty websites too are feeling the heat of demonetisation.There has been a dip of almost 15% to 20% in the number of people searching for properties online over the last few weeks.
There has been a 15% to 20% dip in search traffic of properties worth Rs 50 lakh to Rs 80 lakh in cities such as Delhi and Mumbai and some Tier 2 towns such as Surat, Baroda and Ahmedabad. This latent demand is likely to rebound in the next three months once clouds of uncertainty go away, says Narasimha Jayakumar, chief business officer, 99 acres, a realty portal.