Happy birthday Kamal Haasan: 15 films that he should be totally proud of
Hindustantimes.com |
, New Delhi
Sweta Kaushal
Nov 07, 2016 02:50 PM IST
Kamal Haasan has spent 57 years in the film industry and has won many National Awards, a Padma Shri and Padma Bhushan and holds a Guinness Record for essaying 10 roles in Dasavatharam. On his 62nd birthday, here's a look at his best works.
Kamal Haasan has spent 57 years in the film industry and has won three National Awards for acting, a Padma Shri and holds a Guinness World Record for essaying 10 roles in Dasavatharam.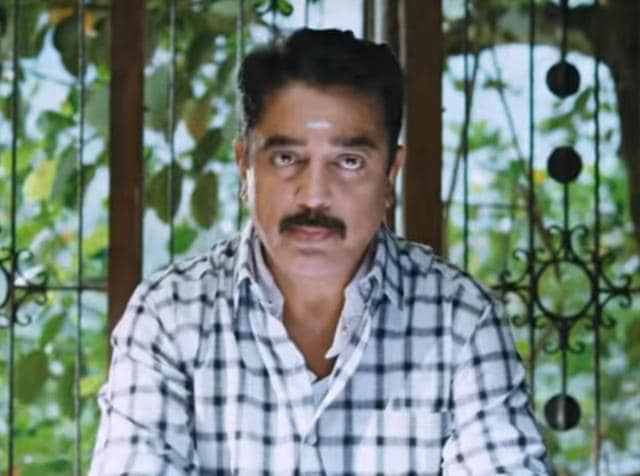 As actor-filmmaker-producer celebrates his 62nd birthday on November 7, we take a look at his best works.
Vishwaroopam
The film was mired in a controversy over depiction of Muslims but it did not stop Vishwaroopam from winning BO success and critical acclaim.
Made in three languages, it had some of the best graphics ever seen in Indian cinema.
Dasavatharam
This ambitious project had Haasan essaying 10 different roles, for which he won Tamil Nadu State Film Award for Best Actor. The multi-lingual film made in 2008 was a money spinner.
Virumaandi
Haasan acted, directed and wrote Virumaandi – his 2004 film based on the Rashomon effect. The movie won best film award at Puchon Fantastic International Film Festival.
Hey Ram
Also starring Shah Rukh Khan and Rani Mukherji, this bilingual film was based on India's partition and Mahatma Gandhi's assassination. The film went on to represent India at the Oscars in 2000.
Indian
This was Haasan's take on the rampant corruption in India. His double role in the film fetched a National Award, a Filmfare Award and Tamil Nadu State Film Award in Best Actor category.
Pushpak
This 1988 silent black comedy won a lot of accolades. With king-for-a-day story premise, the film was a blockbuster.
Avvai Shanmughi
The multi-faceted actor featured in Avvai Shanmughi as a woman in 1996. Post the success of the Tamil film, it was remade as Chachi 420 in Hindi.
Nayagan
This 1987 film had Haasan playing Mumbai don Varadarajan Mudaliar. The actor won a National Award for his realistic portrayal. It was also included by the Time Magazine in its 100 best films list.
Saagar
In this 1985 hit, Haasan played a thwarted lover with gusto. He won the Filmfare best actor award for the movie and was also nominated in supporting actor category.
Geraftaar
This 1985 film had three biggest stars in India at that time – Rajinikanth, Haasan and Amitabh Bachchan. A masala potboiler, it earned Rs 32 crore at the box office.
Sadma
A remake of the Tamil film with the same actors in the lead, this 1983 Hindi movie was highly appreciated for Haasan and Sridevi's nuanced performances.
Moondram Pirai
Haasan went on to win a National Award for this 1982 film where he played a teacher taking care of a girl suffering from amnesia. Sridevi played the girl's role.
Ek Duuje ke Liye
In 1981, Haasan made his Bollywood debut with this film which was a remake of his Telugu hit Maro Charithra. Story of two star-crossed lovers, it was a blockbuster.
Apoorva Raaganga
Haasan had a meaty role in this 1975 film, which challenged Indian social mores. Interestingly, the film also introduced superstar Rajinikanth.
Kanyakumari
The actor made his Malayalam debut in 1974 with Kanyakumari, story of a man who makes sculptures and falls in love with a girl who sells pearls on the sea shore.
Kalathur Kannamma
Haasan began his career at the age of six in 1960, working with the veteran actor Gemini Ganeshan. He received the President's Gold Medal for his performance in the movie.