Rajinikanth's changing looks: How he became the superstar we know
Thalaiva Rajinikanth has gone through changes, often corresponding with the major shifts in his career graph.
regional movies
Updated: Apr 03, 2017 16:50 IST
The actor, hero, superstar, and the demi god for millions of his fans- Rajinikanth has made us laugh, cry, fight and love like few others for over 40 years.
With time and changing profile of his characters, Thalaiva too has gone through changes, often corresponding with the major shifts in his career graph. As the superstar turns 65 on Monday, we bring the various looks he has donned during his celluloid journey till date:
In his initial films -- Apoorva Raagangal (1975), Anthuleni Katha (1976), Moondru Mudichu (1976) and Avargal (1977) among others -- he's no different from many of his contemporaries. This is also the phase when the actor in him held supreme. Interestingly, this was a time when he signed a bulk of his films with his mentor, the late K Balachander.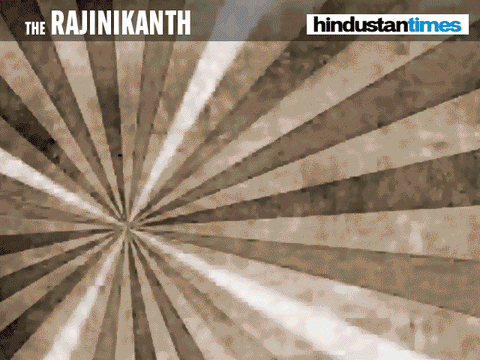 Read: HT tried to ace Rajinikanth's awesome moves. How did we fare?
A tectonic shift in Rajinikanth's career took place in 1980 with Billa, a remake of Amitabh Bachchan's Don (1978). The film heralded the 'hero' and with it also came many of the mannerisms that would become his calling card later. It is also significant as it made him the star we know. The swagger, the hair flip, the cigarette act, the coat trick, the typical style of wearing sunglasses -- all that we so associate with the man has its origins in this phase. In films like Billa, Muthu (1995), Arunachalam (1997) and Baba (2002), the hero is on a roll. Needless to say, from his makeup to the clothes he wore, every bit of his personality was meant to stand out.
It Sivaji (2007) that catapulted him into the superstar status, at least in the manner in which he was presented on screen. Better technology (and bigger budgets, of course) meant a lot of emphasis was given to detailing. The result was evident. In films like Kuselan, Enthiran and Kochadaiiyaan, the actor looked in character, to its finest detail.
On the eve of Kabali's release, we take a look at the characters, and his inimitable get up, that catapulted him to superstardom.
Follow @htshowbiz for more