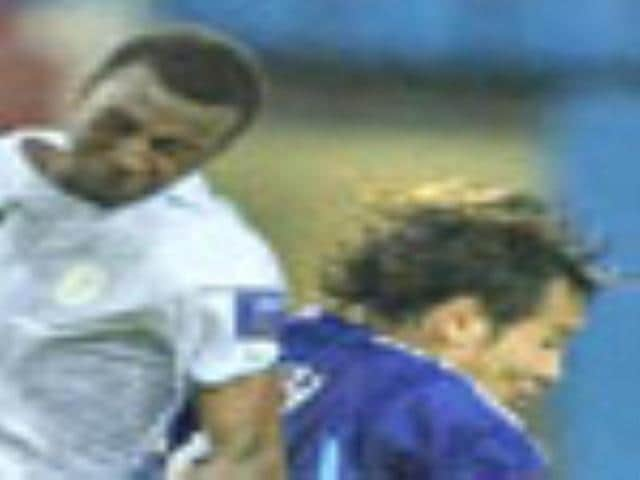 Osim admits 'beautiful football' formula flopped
The Japanese coach admits that his formula flopped as his team crashed to Saudi Arabia's formidable strikeforce.
UPDATED ON JUL 26, 2007 09:47 PM IST
Japan coach Ivica Osim has admitted that his formula of "beautiful football" flopped as the defending Asian Cup champions crashed to Saudi Arabia's formidable strikeforce in the semifinals.
Yet despite the end of their bid for a third straight continental cup, his players as well as Japan Football Association president Saburo Kawabuchi vowed to stick with Osim in the drive to the 2010 World Cup finals.
"I took a risk in pitting our two stoppers against the opposite side's two top forwards all along," said the Bosnian coach after Japan bowed 3-2 to the Saudis, who won the Asian Cup in 1984, 1988 and 1996.
"If I avoided the risk and put a libero (sweeper) to have three stoppers against the two forwards, we would have lost our numerical advantage in midfield."
Osim said the theory was that a thicker midfield would allow a "playmaker or a beautiful player" to come forth.
"Wasn't it more attractive the way we played? It makes the game more open and shows beautiful football that way," said Osim, who led the former Yugoslavia to the 1990 World Cup quarterfinals.
"Unfortunately, we lack something and you know what was missing," he said, adding that his squad, especially key players, were overly tired and lacked concentration.
Saudi livewire forward Malek Maaz scored the opener and netted a brace with strike partner Yasser "Sniper" Al Qahtani also scoring.
Japanese centre backs Yuji Nakazawa and Yuki Abe headed home on corners in a desperate attempt to catch up.
Celtic star Shunsuke Nakamura, the Scottish Player of the Year, and Frankfurt striker Naohiro Takahara failed to shine as Japan squandred scoring chances against Saudi Arabia's determined defence behind their big firepower.
"I don't think Japan were inferior in capability. We had far more chances but the luck was on the other side," Osim said. "They scored goals on all three chances when our concentration lapsed."
"Their two top forwards were fierce," admitted Nakamura, whose free kicks helped Celtic win a second straight Scottish Premiership title.
He added that Maaz and Al Qahtani freed up the other players to concentrate on defending.
"The eight men defended all along. They were the toughest side to deal with. We were trapped in their tactics."
But the 29-year-old midfielder said now he could see better where Osim, who took over from Brazilian legend Zico after Japan's winless exit from the World Cup last year, was taking Japan.
"I can see our basis as a team. I have the grip of what else we should do," said the 2004 Asian Cup most valuable player, who also played a part in Japan's triumph in 2000 when they beat the Saudis in the final.
"I am glad I took part in this tournament."
Takahara, who remained the tournament's joint top scorer with four goals alongside Al Qahtani, said Japan could not move and "failed to find rhythm and yielded goals through mistakes."
"It has become clear what we can do and what we should do," said the 28-year-old, who scored 11 Bundesliga goals since he moved from Hamburg last year.
"Ours is a team which has just begun and this is not the end."
Kawabuchi, the FA chief, added, "We pursued our own way of football and gave up three goals by chance. We tried to pull them back and fought to the end. I would buy that."
"We are moving forward smoothly in building up a team and I appreciate that."
Close