Taylor should never play again: Wenger
Updated on Feb 23, 2008 09:18 PM IST
"The tackle was horrendous and I think this guy should never play football again. He has got nothing to do on a football pitch," Wenger said.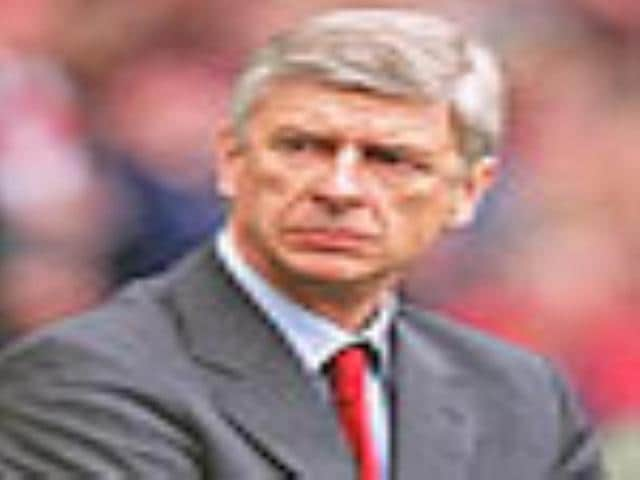 Arsene Wenger insisted Martin Taylor should never be allowed to play football again after the Birmingham defender's foul left Eduardo with an horrific leg injury.
Taylor was sent off for his lunge on the Arsenal striker, who needed eight minutes of treatment before being stretchered off and taken straight to hospital with a broken leg.
Wenger was furious with the tackle and called for Taylor to be kicked out of the sport.
"The tackle was horrendous and I think this guy should never play football again. He has got nothing to do on a football pitch," Wenger said.
"I've seen some bad tackles but they're not always punished with broken legs. You only need to kill one person one time. You cannot accept that on a football pitch.
"I feel the idea that to stop Arsenal you have to kick them has been going around for a long time. I knew it was coming."
Eduardo is certain to miss the rest of the season and could face a fight to save his career.
"The season is over for him, maybe more than the season, the injury is very bad," Wenger said.
"It was a massive shock for the team. Eduardo is a fantastic guy and for the players to see him in such pain and to see his leg in such a shape had an effect."
Birmingham manager Alex McLeish insisted Taylor did not intend to hurt Eduardo.
"Martin is distraught about the lad's injury. He's not that type of player," McLeish said.
"There wasn't that much contact. Maybe his studs locked in the ground and that had an impact on the injury. It's not in his make-up to make a malicious tackle."
Arsenal midfielder Cesc Fabregas and several of his team-mates turned away in horror at the sight of the injury when they went to comfort the Croatian.
Birmingham forward James McFadden, whose double strike earned a point for the hosts, was close to the tackle.
"It was a terrible injury. I saw his leg and it didn't look too clever. They were shocked by it," McFadden said.
Eduardo's injury early in the 2-2 draw at St Andrews started an afternoon that would only get worse for the Gunners.
Arsene Wenger's side fought back from McFadden's first half free-kick to lead 2-1 thanks to two goals from Theo Walcott. But the Premier League leaders were denied in the last minute of stoppage time when Gael Clichy fouled Stuart Parnaby and McFadden fired home the penalty.
McLeish saluted struggling Birmingham's refusal to throw in the towel despite playing virtually the entire match down to 10 men.
"It looked like (goalkeeper) Maik Taylor was fouled for the first goal but I thought it was going to be a long second half when they scored again," McLeish said.
"We were bold and that got us back into the game. The full backs went up and Parnaby got us the penalty. "The commitment was fantastic."
Close Story
Personalise your news feed. Follow trending topics