The mascot is seen dressed in the signature white dress with red polka dots, while the protagonist sports a vest and a chequered piece of cloth (lungi).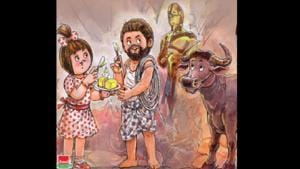 Updated on Dec 02, 2020 09:09 AM IST
Malayalam film Jallikattu will be representing India at the 93rd Academy Awards in the Best International Feature Film category.

Updated on Nov 25, 2020 04:03 PM IST
In an historic move, the Oscars are raising the inclusion bar for best picture nominees starting with the 96th Academy Awards in 2024.

Updated on Sep 09, 2020 03:25 PM IST
Actor Shah Rukh Khan has revealed the two recent Oscar-winning films that have inspired him to make great movies.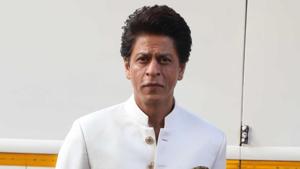 Updated on Feb 11, 2020 07:54 PM IST
Oscars 2020: Besides fashion and glamour, Oscar's haute couture also reflected politics with celebrities repurposing their red carpet looks with topics like sustainability and equality.

Updated on Feb 11, 2020 06:00 PM IST