The only such meeting this year paves the way to its 20th party congress next autumn -- at which Xi is widely expected to be handed a third term in office, cementing his position as China's most powerful leader since Mao Zedong.

Published on Nov 06, 2021 10:37 AM IST
Speaking in the Great Hall of the People in Beijing to commemorate the 110th anniversary of the revolution that ended the country's last imperial dynasty, Xi said the biggest obstacle to the reunification of China was the "Taiwan independence" force.

Published on Oct 09, 2021 11:17 AM IST
The event marks the anniversary of the Oct. 1, 1949, announcement of the founding of the People's Republic of China by then-leader Mao Zedong following a civil war.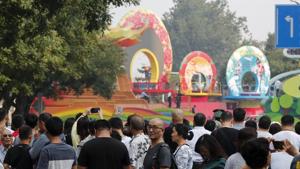 Updated on Oct 01, 2019 10:33 AM IST
Associated Press |
By
Associated Press
A phalanx of tanks and other military hardware will roll across Tiananmen Square under the gaze of President Xi Jinping, the country's most powerful leader since Mao Zedong.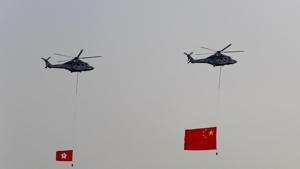 Updated on Oct 01, 2019 10:32 AM IST
Hong Kong |
By
Agence France-Presse