Latest from organ donation
Despite dealing with the loss of their 24-year-old son to a road accident, a couple from Chikbalapur in Karnataka have decided to donate his organs. See Karnataka Health Minister Dr K Sudhakar's tweet here.


Updated on Jul 12, 2022 02:52 PM IST
By
Yamini C S | Edited by Swati Bhasin
According to the girl's plea, her father was advised to undergo a liver transplant in March. Barring the girl, no other close relative was found medically suitable as a donor, it mentioned.


Published on May 11, 2022 11:09 PM IST
Written by Sharangee Dutta | Edited by Aniruddha Dhar
, New Delhi
Doctors at AIIMS said that Lata's heart was successfully transplanted to a patient in the hospital, her liver and one kidney was allocated to the Institute of Liver and Biliary Sciences, and the other kidney was sent to the Ram Manohar Lohia Hospital.

Updated on Feb 10, 2022 03:48 AM IST
The 52-year-old man, who was declared brain dead after suffering a hemorrhage, had himself undergone a liver transplant. He gave a new life to three ailing patients at Fortis Memorial Research Institute (FMRI) in Gurugram.

Published on Oct 08, 2021 12:08 PM IST
The two hearts, four kidneys, two livers, four corneas and bones of a 26-year-old man from Kashganj in Uttar Pradesh, and a 61-year-old Delhi man have already been transplanted.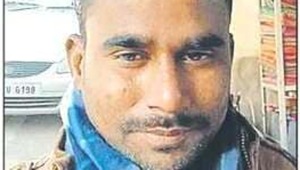 Updated on Feb 23, 2020 08:36 PM IST
Hindustan Times, New Delhi |
By
HT Correspondent