Carrying rainbow flags, balloons and placards and dancing to the beat of drums, they demanded self-identification in any gender for legal recognition rather than first registering as a transgender and then providing proof of surgery to authorities, as suggested by a government bill.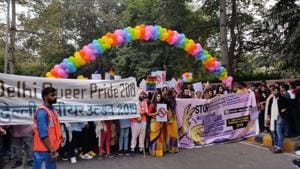 Updated on Nov 25, 2019 04:22 PM IST
Associated Press |
By
Associated Press
, New Delhi
Buoyed by this, a group of 15-20 people banded over WhatsApp groups to hold another event on April 9. They set up Queer Chhattisgarh, a page on Facebook, and were soon inundated with messages from people in other towns and hamlets, and many from anonymous profiles.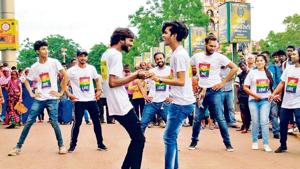 Updated on Sep 06, 2019 03:11 AM IST
The campaign includes stickers with a black "x" through a rainbow flag and was announced last week by Gazeta Polska.

Updated on Jul 24, 2019 05:23 PM IST
Parts of culture that harden into 'the establishment' and become a long accepted code to live by, are also somewhat dead

Updated on Jul 13, 2019 11:35 PM IST
Hindustan Times |
By
Tanuja Chandra
On a muggy July afternoon in 1999, 15 people gathered at Park Circus Maidan in the heart of Kolkata dressed in bright yellow T-shirts that said Friendship Walk on one side and 'Walk into People's Heart' on the reverse.

Updated on Jun 29, 2019 10:12 PM IST