Several TV news channels were accused of tampering with the TRPs by the Mumbai Police in October last year. The police claimed they busted a TRP manipulation racket following a probe initiated after a complaint by TV viewership measurement agency BARC.


Updated on Jun 22, 2021 08:05 PM IST
Written by Prashasti Singh | Edited by Avik Roy
, Hindustan Times, New Delhi
It said the entire case against its channels and employees arose out of an "unparalleled political vendetta" and a "deeply malicious witch hunt".


Published on Feb 10, 2021 03:22 PM IST
Maharashtra home minister Anil Deshmukh said the state government was taking legal opinion on the possibility of action against Arnab Goswami under the 1923 Official Secrets because of the WhatsApp conversation related to national security.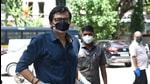 Updated on Jan 20, 2021 04:08 AM IST
There is a growing clamour among Congress leaders to take up the issue. Party leaders, on condition of anonymity, told Hindustan Times that the issue had been discussed by Congress Lok Sabha MPs. Leaders familiar with the matter said the issue was raised by Congress Lok Sabha MP Karti Chidambaram.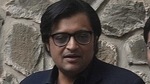 Published on Jan 18, 2021 12:15 AM IST
By
Deeksha Bhardwaj
, New Delhi