[
telangana rashtra samithi
]
Latest from telangana rashtra samithi
The high court also dissolved a state government-appointed SIT which was probing the case.


Updated on Dec 26, 2022 05:58 PM IST
In the notice, the SIT asked Santosh to appear before the investigating officer at the Telangana Command and Control Centre, Hyderabad, at 10.30 am on November 21, for questioning in connection with the alleged poaching of the TRS MLAs.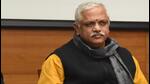 Updated on Nov 19, 2022 05:17 AM IST
"Union ministers sitting in Hyderabad are saying after Maharashtra, now is the turn of Telangana. Ok then. Make our government fall. I am also waiting for that so that I become free and then topple the government in Delhi," KCR said. Bengaluru MP Tejasvi earlier tweeted, "It's your turn next, KCR Garu."

Published on Jul 02, 2022 02:04 PM IST
The 40-year-old man and his 63-year-old mother were found burnt to death in a local hotel on Saturday. According to police, he had left an alleged suicide note and also posted a video on his Facebook alleging that the TRS leaders and a police inspector were harassing him for a share in his business.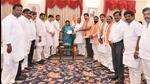 Updated on Apr 21, 2022 12:18 AM IST
Kodad town circle inspector Narasimha Rao said that the woman's mother, who works as a maid in the town, had lodged a complaint with the police on Monday.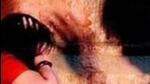 Updated on Apr 20, 2022 02:56 AM IST