Headed to Hong Kong? These local festivals will mesmerise you
Hong Kong has something for everyone and if your family is full of enthusiastic travellers who want to soak in some festival spirit, this is the right time.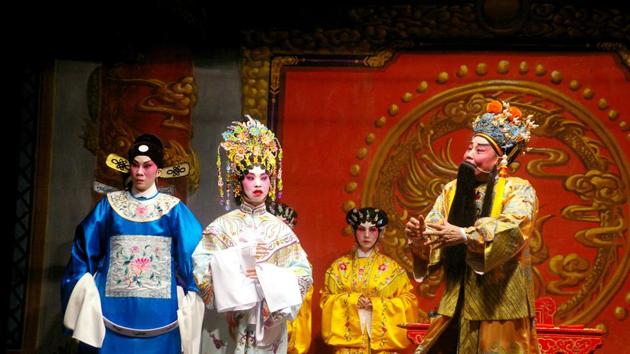 Updated on May 22, 2018 12:26 PM IST
Asian News International, New Delhi |
Asian News International
With summer vacations in full swing, it is high time to plan a trip as a family. With a colourful history behind its towering skyline, the city of Hong Kong is one of the best spots to travel to as a family. The island city is packed with energy and vitality and gives every traveller a glimpse to Chinese tradition during its festival time.
Hong Kong has something for everyone and if your family is full of enthusiastic travellers who want to soak in some festival spirit, this is the right time. Here are three traditional Chinese festivals that can be a part of your itinerary for your visit to Hong Kong during May.
- Bun Festival (May 19-23)
The Cheung Chau Bun festival is one of the liveliest festivals set in picturesque Cheung Chau Island just a short ferry ride from the city. Celebrations on a weekend include floating parade, lion dances and traditional ceremonies and culminates in the 'bun scrambling' competition. During the midnight, competitors scramble up a bamboo tower covered with imitation buns, trying to collect as many as possible to win a prize. Scramblers have three minutes to race to the top to collect the buns, which earn the competitors points and also good fortune. The winner bags the much-coveted title of King or Queen of the Buns. During the festival the city comes alive with spectacular processions that display Chinese culture and delicious traditional snacks for everyone to try.
- Birthday of Big Buddha (May 22)
Also called the Buddha-bathing Festival, the deity's birthday is one of the most spiritual and unique festivals celebrated in Hong Kong. At Buddhist temples across the city, devotees gather to pay their respects by bathing Buddha statues in water, in a ritual believed to help purify the soul. Visitors can take part in rituals such as bathing the Buddha, wish-making, meditating, and sutras calligraphy, which serve to purify one's mind. One of the most exciting celebrations is the bathing ceremony of the Big Buddha at Po Lin Monastery which stands at 1800m high and sits atop a mountain plateau on Lantau Island, one of Hong Kong's most beautiful outlying islands. This year will mark the Buddha's 2562nd birthday and hence is not the one to be missed.
- Birthday of Tam Kung (May 22)
The birthday of Tam Kung is one of Hong Kong's most culturally rich festivals. Revered among coastal communities, Tam Kung was said to be capable of forecasting the weather and healing the sick, and learned the secret of remaining forever young when he was just 12. Hence, his statues usually depict an 80-year-old man with the face of a child. Devotees celebrate Tam Kung's birthday in the oldest temple dedicated to him, in Shau Kei Wan. The temple was built in 1905 and reconstructed in 2002, with its original features carefully preserved. Traditional dragon and lion dances, and a colourful street parade are a part of the birthday ceremonies and add to the revelry and celebrations of the day.
Follow @htlifeandstyle for more
Close Story