Anand Mahindra advises people to be 'crazy good' at what they do in his Twitter post
Published on Nov 28, 2022 12:59 PM IST
Anand Mahindra in his recent Twitter post advised people to be 'crazy good' at what they do. He also attached a quote by American writer Mark Twain with his tweet.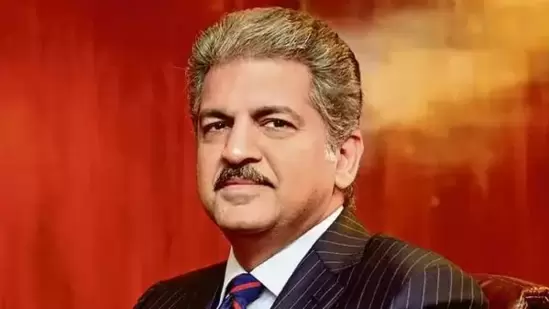 Anand Mahindra often makes headlines for his witty, hilarious and thought-provoking Twitter posts as they resonate with netizens and go viral in minutes. And his recent Twitter post is a case in point. The industrialist, in his tweet, advised his 10 million followers on the micro-blogging site to be 'crazy good' at whatever they do because the 'world is a madhouse', and everyone is 'a bit crazy'. The industrialist also attached a very inspiring quote by Mark Twain, and it is such that it will help you kick off gloomy Mondays and start the week on a positive note.
"You may be able to go in to work on Mondays with a smile on your face if you acknowledge inside yourself that the world's a madhouse & we're all a bit crazy. Just make sure you try to be 'crazy good' at what you do…!" tweeted Anand Mahindra while sharing a quote from Mark Twain.
Take a look at Anand Mahindra's motivational tweet that will shoo away your Monday blues:
Anand Mahindra posted the quote a few hours ago. It has since then amassed more than 1,200 likes and over a hundred retweets. Many also posted comments.
A Twitter user quoted a photo tweeted by Mahindra yesterday and wrote, "Good morning sir, I saw this yesterday in your tweet. Hope it wasn't for yesterday only." "Very true. We all are in the same madhouse with varying degrees of madness," posted another. "What a thought and liberating one at that!!!" shared a third. "Kind of madness that helps derive pleasure from the smallest of things," wrote a fourth.