Bigg Boss 12, day 66: Surbhi Rana, Deepak Thakur to compete for captaincy as Happy Club breaks up
Updated on Nov 22, 2018 01:01 PM IST
Surbhi Rana, Deepak Thakur, Romil Chaudhary's Team Red won the snake task in the Bigg Boss house, which led to an ever-widening rift among the Happy Club members.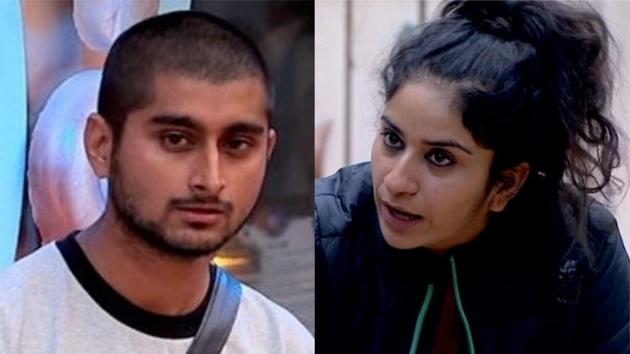 The luxury budget task continued in the Bigg Boss house with Team Red dominating the game. A day before, Megha Dhade and Jasleen Matharu from Team Blue had been struggling with their own team member, Rohit Suchanti who joined hands with rival team's Deepak Thakur. The men pulled the lever in Team Red's favour making the snake's eyes turn blue. As a result, Sreesanth from Team Blue entered the snake's mouth to help the women who were screaming for help. Much to their disappointment, the former cricketer gave up soon after seeing how Deepak and Rohit were fist-fighting with Jasleen and Megha in order to get hold of the lever. At the end of the task, Team Red was declared the winner and was made eligible for captaincy.
Post the completion of the task, Bigg Boss asked the contestants to name three members of the winning team who did not contribute in the team's victory. On the basis of majority, Romil Chaudhary, Somi Khan and Karanvir Bohra were named as the underperformers. The remaining Team Red players Surbhi Rana and Deepak sealed their place in the captaincy race to become the new captain of the house.
However, this led to a big fight among the Happy Club members who claimed they were better than the other. While Somi accused the other members of not sharing their strategies and undermining her, Surbhi had her own differences with Romil for turning up against her during the last task.
Meanwhile, Sreesanth was upset with Rohit for calling him 'Flipshanth' during the snake task. As he threatened to beat him up for insulting his father's name, Bigg Boss called him in the confession room and explained that Rohit was probably not aware that a person's name begins with his father's name in South India. Sreesanth immediately confronted Rohit and asked him if he had insulted his father. The latter refused having any knowledge of the South Indian names and apologised for his mistake.
Follow @htshowbiz for more
Personalise your news feed. Follow trending topics