Hindi TV ain't no less than Hollywood. Actually, they are the same
Sasural Simar Ka copying Game of Thrones was no rare occurrence! In fact, there are quite a few such 'coincidental' similarities for you to point and laugh at. Here are a few from just last week:
tv
Updated: Apr 19, 2016 11:25 IST
To be able to fully understand the many nuances of this week's column, you need to know what transpired last week. If you haven't been living under a rock, you must know how Sasural Simar Ka was shamed across the nation for pulling this stunt: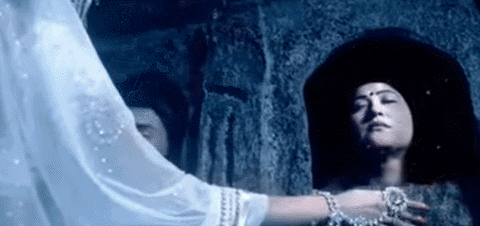 Colors had the brightest idea of nonchalantly copying Game of Thrones' Hall of Faces teaser for a new dayan on the show, replacing the faces of Robb, Ned and Joffrey with Mataji, Prem Ji and more.
I cried tears of joy upon seeing how my fellow countrymen were waking up to the atrocities these TV serials have been subjecting us to for the longest time. But hear me, my brothers and sisters! This was no rare occurrence; there are many such 'coincidental' similarities between Western and Hindi TV for you to point and laugh at. Here are a few from just last week:
1. Gandalf and Saruman are now working with Naagins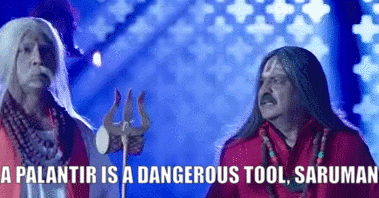 After saving Middle Earth, Lord of the Rings' Gandalf returned to being grey and Saruman somehow came back to life. However, now they are aiding Naagins in their tasks to restore naagmanis.

What is it with these two and small, shiny objects?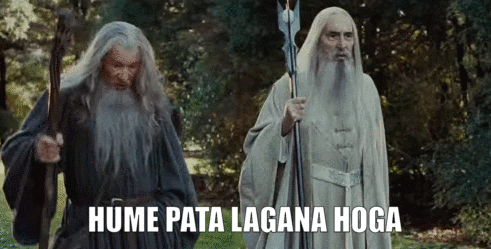 2. Roman Gladiators (or maybe Spartans) were BFFs with Samrat Ashok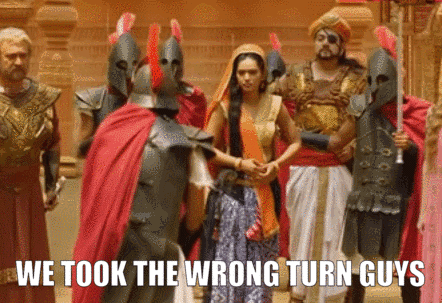 To be honest, there is no point in logic-shaming Chakravartin Ashok Samrat because they are so off-topic right now that even the Lord can't save them. I am sure every time someone points it to the writers: 'Ummm, but that's not what happend according to history, Sir', they must be like: 'What history, LOL?'
*Sigh*
Anyway, here are some Spartan soldiers with the thickest UP accent coming out of their helmets. I didn't watch it long enough to find out why they were there in the first place, because it just didn't seem right to kill my soul like that.
But I guess they must have provided some really sound logic for it.
What logic, LOL?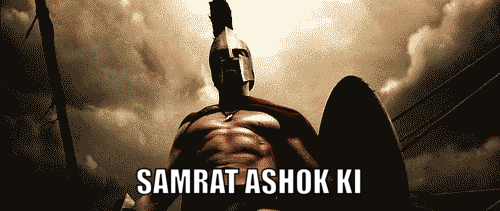 3. Kirk Lazarus has a sister he is not very proud of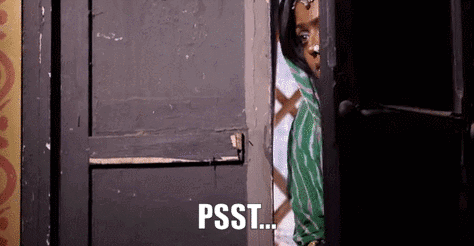 Remember the dude (Robert Downey Jr) from Tropic Thunder who was playin' the dude disguised as another dude? We think he has a sister in Drashti Dhami who has been keeping his legacy alive by playing a dude-ette disguised as another dude-ette with an inappropriately black face for more than two months now.
4. After a bad date, the Bride is getting dumped... underground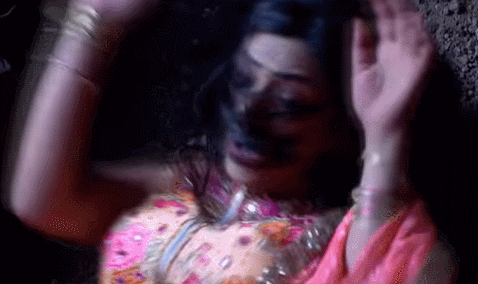 This guy from Tashan-E-Ishq has the best idea on how to dump girls the night after. Of course, if she has learnt anything from Uma Thurman's Kill Bill, getting out won't be impossible.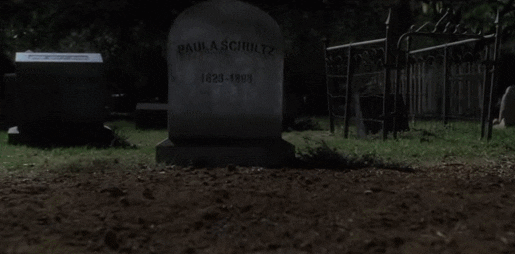 Bonus: Here's what else Colours will be bringing for you soon.
CHOO, CHOO! All aboard the nonsense train!
Read previous columns:
In case you were wondering, Hindi TV is still awful. Here's proof
Icchadhari peacocks and more fresh hell from TV this week
Weird, insane and plain stupid: Hilarious plot twists on TV
The author tweets as @soumya1405