The absolute, most ridiculous stuff seen on TV this week: Part 2
From hunchback evil old women to people fighting it out in hell, here's a look at Indian television and its most bizarre plots.
tv
Updated: Feb 15, 2016 13:44 IST
Welcome to Indian television, where the plot lines are made up of the most bizarre and logic is the first casualty in the race for TRPs. An ever-expanding cesspool of all things generally deemed weird, but here, are accepted with open arms.
Here are all the things we saw on TV this week and tried hard not to punch a hole into it with our fist. Shame!
Naagin
We have a show here with is so masterfully and diligently made that only two episodes are aired each week. We understand, it takes time to bring out a show with such great requirement for special effects. Just to have a better idea of what life-like effects the show's CGI team churns out, take a good long look at these: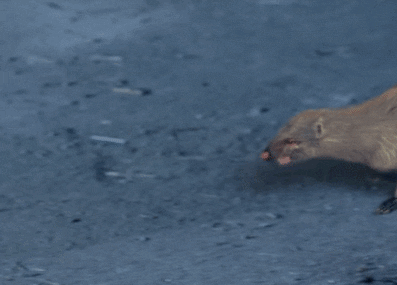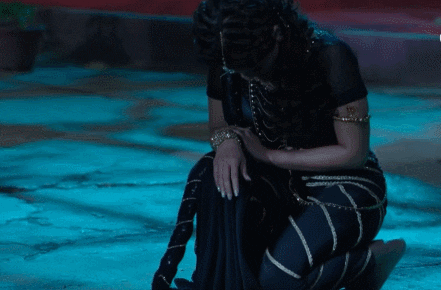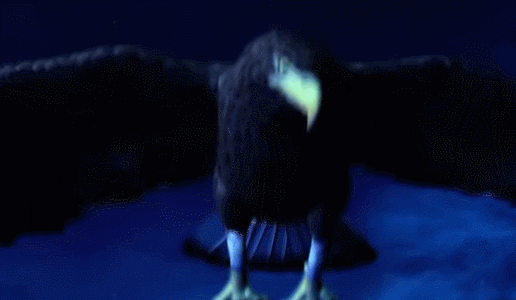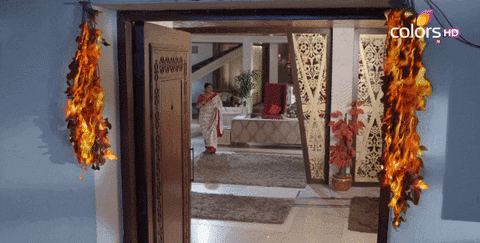 Makes you feel like a third world country citizen, doesn't it?
The evil forces have a Gurumaa on their side and any idea what she is... guess what can make anyone appear sinister-er by 100 times? She is a hunchback! Now take this. The creators put a big pillow on her back, she is always dressed in red, walks like the Snow White's stepmother when she takes the appearance of the old hag. Compare:
Read: The absolute, most ridiculous things that happened on TV this week
Let's play 'spot five differences'. (Colors TV)
Gurudev has to be somewhere ASAP but rather than calling for an Uber Go, he is just pacing across the road, running a super loud monologue on how late he is getting and he doesn't even have an audience. He is all like 'Hey swayambhu raksha kar'. He should be more like 'Hey swayambhu riksha kar.'
You can watch Naagin from Saturday to Sunday on Colors at 8pm, if you are into that sort of a thing.
Sasural Simar Ka
So pretty, no. Stay like that. (Colors)
It may be Simar who is in hell but we feel worse off after watching the show. Last week in an episode, we witnessed her wielding a Han Solo trishul and stabbing Patali Devi with it and in all our innocence, we thought that finally the crapfest will come to an end. We were in for a shock this week because hey! Patali is alive and kicking.
Look at Devika's face--she doesn't give two cents about who wants what. She just wants her paycheck by the end of the month and she will be out.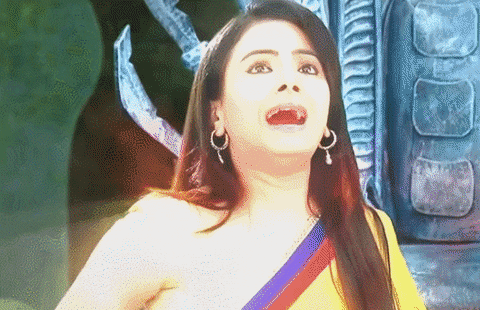 Patali, who for some reason wears a necklace on her head, rants on and on about killing them both but what we don't understand is how can she 'kill' her anymore? Aren't they all in hell already? Well, didn't we know that logic is the last thing we expect right now?
This goes on for a long, long time. (Colors)
Simar does some more jumping in hell with suspender cables which looks pretty easy and fun, like walking on the moon... wait, is moon hell?
For more adventures down under, watch Sasural Simar Ka on weekdays at 7.30 on Colors.
Read: Same old, same old... Indian TV in 2015 was just as bad as ever
Diya Aur Baati Hum
Kudos to all the other TV serials for staying in the realm of human beings though that is not stopping them from being weird. In this gem, a woman tears a big hole into a girl's lehenga just so that she cannot dance at her own sangeet and that's not even the worst thing she has done. She has told the girl's soon to be in-laws that they are from India when they are actually from Pakistan. And the unsuspecting, should we say downright stupid, people did not even think about running a background check on the people. BTW she calls the girl 'moti mushtandi', because she is, well, tall.
And the editing is so brilliant, they showed the first half of the show in the second half of the next episode. What on earth is happening? Are they being meta and we are not getting it?
Watch the show at 9pm Monday to Friday on Star Plus, we dare you.
Yeh Rishtaa Kya Kehlata Hai
This show has witnessed about a thousand weddings, funerals and mundans so far and they are far from stopping. Right now they are prepping for two more. Guy and his family come to see the girl. Problem right now is that the girl is, well, more Adele than Taylor Swift (we don't mean in singing prowess). She walks in and this is the boy's reaction: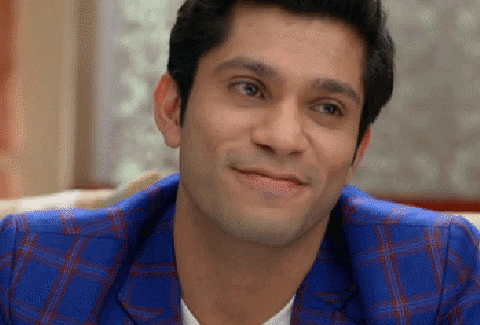 *sigh*
Challenge: Watch Yeh Rishtaa Kya Kehlata Hai at 9.30pm on weekdays.
Kaala Teeka
Here's what we know about the show from the promos: Cooler girl pretends to sing while the actual singer hides behind the screen and so she is her 'kaala teeka'. Someone saw Shamitabh at least.
The singer girl dresses in all black and refers to herself as 'kala teeka' too. Who comes up with all this?
Don't believe us? Watch it at 7pm, Mon to Fri on Zee.
Thank you for subscribing to our daily newsletter.