Amid JNU row, vice-prez calls all-party meet ahead of Budget session
Updated on Feb 20, 2016 12:43 PM IST
The move by Hamid Ansari, who is also the chairman of the Parliament's upper house, is aimed at ensuring a smooth Budget session in which a long list of bills are due for discussion.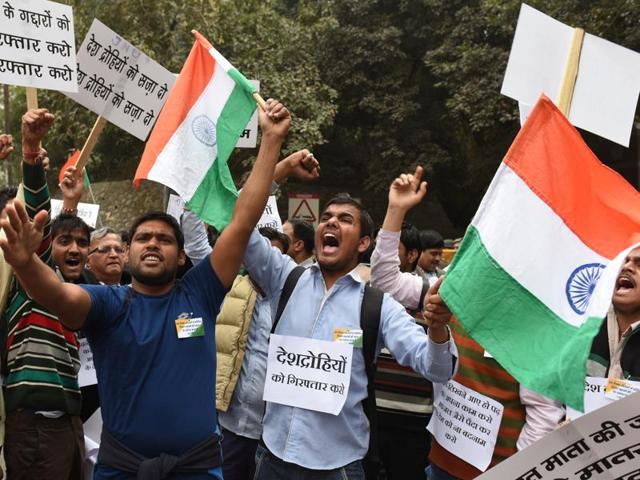 In a rare intervention, vice-president Hamid Ansari has called an all-party meeting on Saturday in a bid to develop a consensus among political parties ahead of the Budget session after near washouts of successive parliamentary sessions crippled the Rajya Sabha's functioning.
The vice-president's meeting is significant as the Upper House, where the government is in minority, had been held hostage by maximum disruptions. In the 2015 winter session that Ansari dubbed as the "singularly unproductive in terms of legislative work", he called upon leaders to "introspect" and avoid "approaches that demean" the Rajya Sabha's stature.
The tussle between the ruling and the Opposition parties has been escalating in the past few weeks over a Dalit scholar's suicide in Hyderabad and allegations of sedition at an event hosted in the national capital's Jawaharlal Nehru University.
The move by Ansari, who is also the chairman of the Parliament's upper house, comes barely three days after Prime Minister Narendra Modi invited 31 party leaders to appeal for an undisrupted Parliament session. Parliamentary affairs minister Venkaiah Naidu said almost all parties had overwhelmingly favoured a smooth functioning.
Congress leader Ghulam Nabi Azad, Sitaram Yechury of CPI(M), Sharad Yadav of JD(U) , Trinamool's Derek O'Brien and others are expected to attend.
Close Story
Personalise your news feed. Follow trending topics