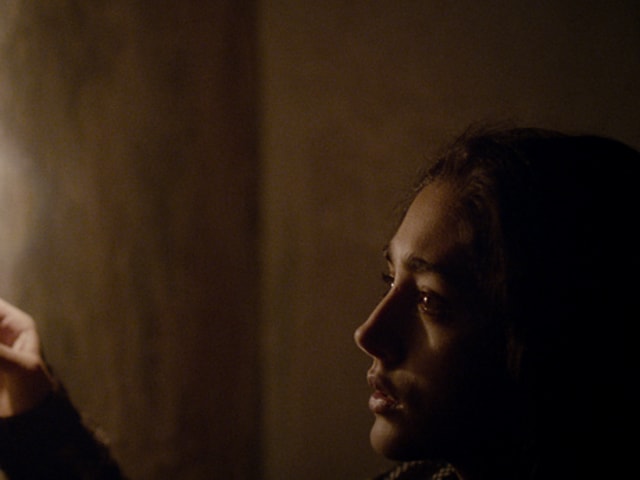 Dubai film fest: Go Home, a blend of the real and unreal
Lebanese director Jihane Chouaib's Go Home is a half-personal, half-fictionalised account that stars Iranian actor Golshifteh Farahani. The film was shown the ongoing Dubai International Film Festival.
Hindustan Times | By Gautaman Bhaskaran
, Dubai
UPDATED ON DEC 18, 2015 01:57 PM IST
Lebanese director Jihane Chouaib's Go Home starts with one marvellous plus point. It has Iranian actor Golshifteh Farahani, playing the lead, Nada, who returns to her battle-battered Lebanese village to try and find out what happened to her favourite grandfather -- who just vanished. And as she enters what was once her beautiful home, she sees it in ruins, and written on one of the wall is an angry message, Go Home! But Nada cannot really go home, can she? No, certainly not before she gets to the bottom of the mystery of the missing grand dad.
In a way, Chouaib's story is also Nada's. Like many, many others, the director too had returned to her native home, a home she had had to flee as a child when the Lebanese civil war broke out. As Nada tries to unearth the strange disappearance of her grandfather, Suleyman, we begin to see a parallel between the real and the fictitious.
Read: Dubai film fest campaigns for Arab cinema
In some ways Nada's investigations veer into dangerous territory -- when she starts to question Suleyman's friends (who may well be his enemies). All that Nada can rely on is a childhood memory about an incident in her garden. Was the old man murdered? Or, was he a civil war martyr?
When her brother joins her in this search, there is more to arrive. She wants to rebuild the house, he wants to sell it, but even during their fiercest disagreement, they remain connected. Finally, when the truth is revealed, it is time for them to go home.
Watch Go Home trailer here:
Unfortunately, Farahani -- who can really bring alive a character (examples being The Patience Stone and The Two Friends) -- has not been given a role that justifies her immense potential.
The question now is, will India's Anup Singh do this honours? He is now shooting The Song of Scorpions in which the ravishingly beautiful Iranian actor is playing a traditional Rajasthani healer, and the equally brilliant Irrfan Khan will be her screen lover. It is a tale of revenge and redemption, love and disappointment.
Watch Anup Singh's Qissa trailer here:
Singh -- whose Qissa also had Khan in the lead in a story set in the tumultuous days of India's Partition -- has a fascination for fables. And The Song of Scorpions is also one. Legend has it that there is an extremely poisonous variety of this insect in the deserts of Rajasthan whose venom has but just one anti-dote. The song of a conventional scorpion singer, whose melody has this magical power to draw the toxin out of a body! Singh's work has all the ingredients of cinematic thrill.
Read: Naseeruddin Shah gets Lifetime Achievement award at Dubai
In many ways, Farahani's life too has been as exciting. She had rebelled against a traditional lifestyle back home in Teheran. At school, she campaigned against lack of heating. At 16, she shaved her head as a protest against the veil, and rode a bicycle like a boy on the streets of Teheran. At 20, she got married, but ran away from it and her country to take refuge in Paris -- which gave her the kind of freedom she craved for. She posed nude for a magazine angering the mullahs in Iran who banned her return.
She continues to live in the French capital, acting in some great cinema, the unfettered life helping her to grow artistically.
(Gautaman Bhaskaran is covering the Dubai International Film Festival.)
ott:10:ht-entertainment_listing-desktop

Close