6 die in Virginia Walmart store shooting, shooter killed: Police
Updated on Nov 23, 2022 03:53 PM IST
Virginia Shooting: The police said that the suspected shooter was also dead.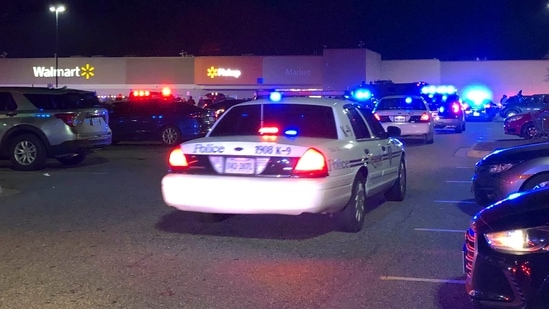 Six people have been confirmed killed in a mass shooting at a Walmart store in the Virginia, the city of Chesapeake said, adding that the suspected shooter was also dead.
"Chesapeake Police confirm 7 fatalities, including the shooter, from last night's shooting at Walmart on Sam's Circle," the city wrote on its Twitter account.
Earlier, a gunman opened fire on a Walmart store in Chesapeake, Virginia. More than 40 emergency vehicles had rushed to the scene on Battlefield Boulevard after a 911 call was made shortly after 10.10 pm local time on Tuesday.
Police had then said there were multiple people wounded and "less than 10 dead". Louise Lucas, a Virginia senator, said the store that was attacked fell within her constituency, and that she was "heartbroken".
"I am absolutely heartbroken that America's latest mass shooting took place in a Walmart in my district in Chesapeake, Virginia tonight," Louise Lucas wrote on Twitter.
Mark Warner, a senator from Virginia, said he was "sickened" by the reports of "yet another mass shooting".
"Sickened by reports of yet another mass shooting, this time at a Walmart in Chesapeake," Mark Warner said in a tweet.
Personalise your news feed. Follow trending topics